After SC questions Centre on EC appointment, Pawar says 'against normal…'
Published on Nov 24, 2022 03:13 PM IST
The Supreme Court has asked Centre whether the file of appointing Arun Goel as the Election Commissioner was cleared in 'haste' and 'in a tearing hurry'.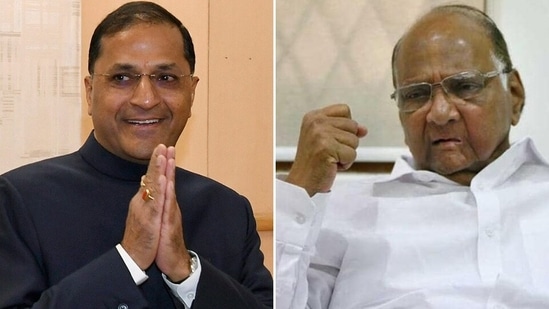 Nationalist Congress Party chief Sharad Pawar on Thursday took a swipe at the Centre after it was asked by the Supreme Court if the file for appointing Arun Goel as the new election commissioner was cleared in a haste and 'in tearing hurry'.

"The Supreme Court has clearly indicated that it is the misuse of government's authority (in the appointment of Arun Goel as new election commissioner). The person was supposed to retire on a particular day and on the same day giving him extension or clearing his appointment has never happened in the past. It is against the normal system of appointment on a position", Pawar said.

On Thursday, the top court bench headed by Justice KM Joseph observed that the vacancy for the new election commissioner arose on May 15 and Goel's file was cleared with 'lightning speed'. Attorney general R Venkataramani explained the procedure and asked the bench to 'hold its mouth' and requested it to look into entirety.

Goel's appointment as the election commissioner came under lens after the Supreme Court asked the government if there was 'hanky-panky' in the appointment and had sought his file. On Wednesday, the bench had said that the inclusion of the chief justice of India in the consultative process for the appointment of poll panel chief would ensure independence of the election commission.
Goel, a Punjab cadre IAS officer, was appointed as election commissioner on November 19. He would be in line to be the next poll panel chief after incumbent Rajiv Kumar demits office in February 2025.
His total tenure in the Election Commission would be of over five years. He will join Kumar and Election Commissioner Anup Chandra Pandey on the poll panel.
Personalise your news feed. Follow trending topics