Union Minister Ajay Mishra's son Ashish Mishra walks out of jail after getting bail in Lakhimpur violence case
Jan 27, 2023 08:16 PM IST
Ashish Mishra has been accused of involvement that unfolded in Uttar Pradesh's Lakhimpur.
Union Minister Ajay K Mishra's son, Ashish Mishra, was on Friday released from jail after the Supreme Court granted him bail in the Lakhimpur Kheri violence case. The violence in Uttar Pradesh's Lakhimpur in 2021 had triggered much outrage, prompting calls from opposition of strict action against Ashish Mishra and resignation of his father, who is junior home minister.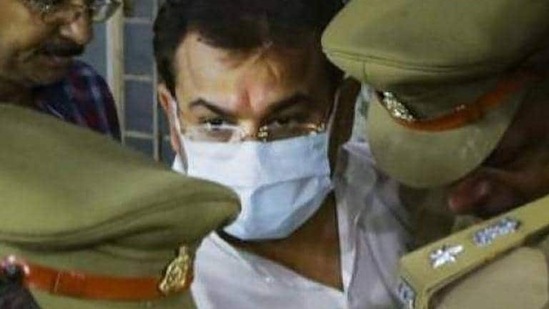 A video shared on social media showed him coming out of the jail on Friday evening as he was apparently chased by reporters, trying to get his reaction. The Supreme Court granted Mishra an eight-week interim bail on Wednesday in connection with the violence that unfolded in Lakhimpur on October 3, 2021, which led to death of four farmers and others when three vehicles rammed into a crowd of protesters. A bench of Justices Surya Kant and J K Maheshwari directed that Ashish shall not stay either in Uttar Pradesh or in Delhi during the bail period.
On October 3, 2021, amid protests over the visit of deputy chief minster Keshav Prasad Maurya to the area, four farmers and a local journalist were mowed by the vehicles and in retaliatory violence one of the drivers of the vehicles and two BJP workers died. As per the allegations, Mishra was seated in one of the vehicles.
Last week, the Uttar Pradesh government opposed his bail in the top court. "It is a grave and heinous crime and will send a wrong signal to society," Additional advocate general for Uttar Pradesh Garima Prashad told a bench of Justice Surya Kant and Justice J K Maheshwari, news agency PTI reported.