'Kidnapped' Assam woman arrested in Bangladesh, had eloped to marry boyfriend
Updated on Apr 04, 2018 04:26 PM IST
The woman's parents had lodge a kidnapping case after she went missing. However, a video surfaced on social media showing her in a burqa inside a Dhaka police station in Bangladesh.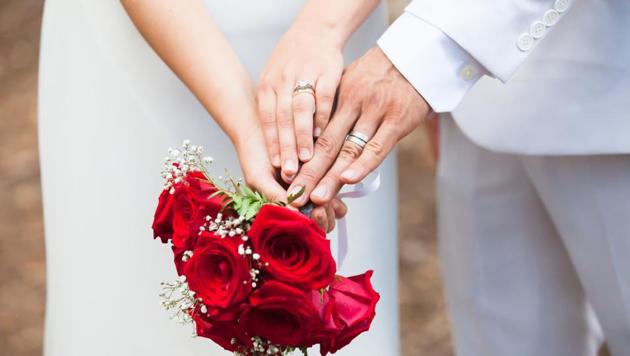 A 21-year-old woman from Assam's Karimganj has been arrested by Bangladesh police on charges on entering the country illegally after she eloped to marry her lover from the neighbouring country, officials said on Wednesday.
Karimganj police chief Gaurav Upadhyay said Mousumi Das was arrested by the authorities on Tuesday night.
Her parents had lodged a kidnapping case with the Karimganj police after their daughter went missing on March 12.
A fortnight later a video surfaced on social media platforms showing her in a burqa inside a police station in Dhaka— Bangladesh's capital. In another video, she claimed she had not been kidnapped but had eloped with Numan 'Jafar' Badshah, a saree salesman from Bangladesh she had met at a trade exhibition in Karimganj.
Technical surveillance shows Das and Badshah entered Bangladesh on March 13, a day after her disappearance, through the Akhaura border in Tripura. She soon reached Dhaka where she converted and married her lover.
Das, who changed her name to Fatima Jannat after converting, also hit the headlines in the neighbouring country.
The videos alerted the Karimganj Police who got in touch with the ministry of external affairs in a bid to trace the woman. The MEA took it up with the Indian high commission in Bangladesh.
"Investigation has revealed that Mousumi had fallen in love with the boy after visiting the trade exhibition where Naman had come to sell sarees. Within days they decided to elope and marry," Upadhyay said.
"We are exploring possibilities to see what can be done to bring her back," Upadhyay said.
According to sources, two likely scenarios might happen. First, she might be sentenced to prison in Bangladesh for entering without a valid visa, passport and other documents and sent back to India after serving her term.
The second possibility is of New Delhi and Dhaka settling the matter without the woman getting imprisoned and being 'pushed back' to India soon.
Personalise your news feed. Follow trending topics