More fireworks likely as Parliament to take up Uttarakhand budget
Updated on May 09, 2016 10:45 AM IST
As the government seeks the approval for the annual budget of Uttarakhand in Lok Sabha on Monday, the stage is set for another round of fireworks between the two parties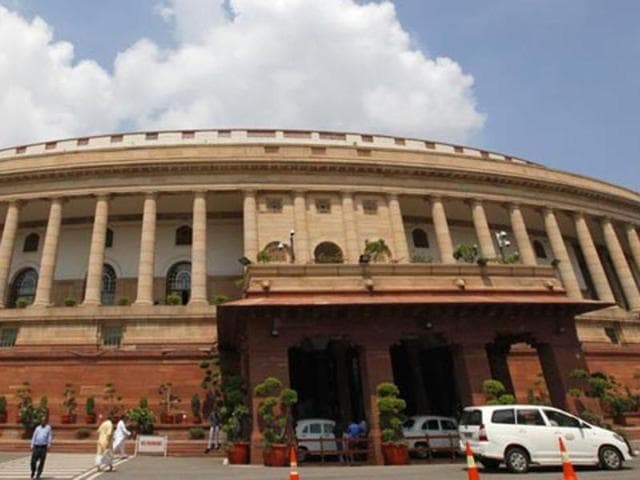 The debate over the controversial August Westland scam may be over in Parliament but the tussle between the BJP and opposition Congress is most certainly not.
As the government seeks the approval for the annual budget of Uttarakhand in Lok Sabha on Monday, the stage is set for another round of fireworks between the two parties.
The hill state plunged into a political crisis last month following the dismissal of the Harish Rawat-led Congress government after nine Congress MLAs and 27 BJP legislators rebelled against him.
The Supreme Court then directed the deposed CM to prove his majority in a floor test in the Uttarakhand assembly on Tuesday.
Read | Uttarakhand HC upholds disqualification of 9 rebel Cong MLAs
The Union government had passed the Uttarakhand budget through an ordinance in the last week of March, following the imposition of the President's rule in the state.
The beleaguered Congress is hoping that the Opposition parties will extend support when the budget is being debated in Parliament, as it revolves around the dismissal of a democratically-elected government by the BJP-led NDA government.
The debate will also give the Congress an opportunity to attack the BJP and Prime Minister Narendra Modi, who headed the cabinet meeting that decided to dismiss the Uttarakhand government.
The presidential proclamation on the imposition of Article 356 is also due in Parliament but it may not come up during this session as the impending floor test in the Uttarakhand assembly may settle the matter of government formation.
Sources in the parliamentary affairs ministry said there is pressure from some Opposition parties to end the session this week to allow their MPs to spend more time in the ongoing assembly election campaign in Tamil Nadu and Kerala.
The NDA government, however, has set a packed agenda and hopes to pass the Anti-Hijacking Bill and Rajendra Central University Bill apart from completing the general and the railways budgets.
It is also focusing on the passage of other key bills, including Child Labour (Prohibition and Regulation) Amendment Bill, this week. The bill, if passed, will relax norms to allow children to work in family-owned, non-hazardous jobs.
Personalise your news feed. Follow trending topics