Give colleges, universities freedom to utilise autonomy: Mumbai educationists
Academicians also batted for greater autonomy to the institutes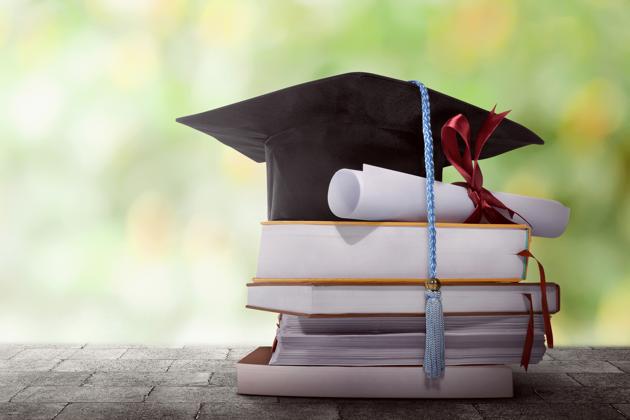 Published on Mar 22, 2018 12:09 AM IST
Although academicians welcomed conferring of 'graded' autonomy on 60 higher education institutes across the country, including seven from Mumbai, they want University Grants Commission (UGC) to give more freedom to universities and colleges.
"Any autonomy to the apparatus of a university or higher education system is good, provided its leadership can make use of it," said SS Mantha, former chairperson, All India Council for Technical Education (AICTE).
Most of the institutes to receive autonomy from the UGC are universities and the rest are colleges. Jai Hind College at Churchgate, Mithibai College in Vile Parle, Institute of Chemical Technology, Matunga, Tata Institute of Social Sciences, Narsee Monjee Institute of Studies, Homi Bhabha National Institute and Dr DY Patil Vidyapeeth are the seven institutes from the city to that have been granted autonomy.
Rajan Welukar, former vice-chancellor for the University of Mumbai (MU), termed the decision a 'half-hearted' attempt at providing freedom to the colleges.
"As many as 95% of provisions in the new norms are already enjoyed by the universities and deemed-to-be universities. The universities start a new course at their will," he said.
Academicians also batted for greater autonomy to the institutes. "I believe that autonomy should be defined in absolute terms and encompass all its aspects — including academic, financial, managerial and administrative autonomy. In effect, the UGC confers a limited academic autonomy to the institutes," said Mantha.
Welukar suggested the regulator should revisit the new norms of autonomy. "The UGC must interact with all the stakeholders using various platforms," he added.
Colleges Speak
Commenting on the recently granted autonomy, Jai Hind principal Ashok Wadia said, "We applied under the new autonomy guidelines of the UGC, which gave us an advantage. Since our last NAAC grade was more than 3.51, we were granted autonomy directly without any inspection.," The institute plans to implement its 10-year autonomy from the upcoming academic year. "While we have already conducted a series of workshops to prepare staff and students for this, we will organise more training programmes to prepare everyone to the changes that comes with autonomy," he added.
Shri Vile Parle Kelavani Mandal's (SVKM) Mithibai College has been waiting for autonomy for almost two years now. "Our teachers have already submitted an updated curriculum, which will be implemented from the upcoming academic year. Thanks to the new autonomy guidelines, the process was hastened," said Rajpal Hande, Mithibai College principal. The institute was awarded the autonomous status by the UGC without an on-site inspection.
Close Story