More to Pawar's Padma award than meets the eye?
Nonetheless there was overall disappointment both among supporters and detractors of Prime Minister Narendra Modi when the Union government suo moto ended up awarding a Padma Vibhushan to Pawar this year.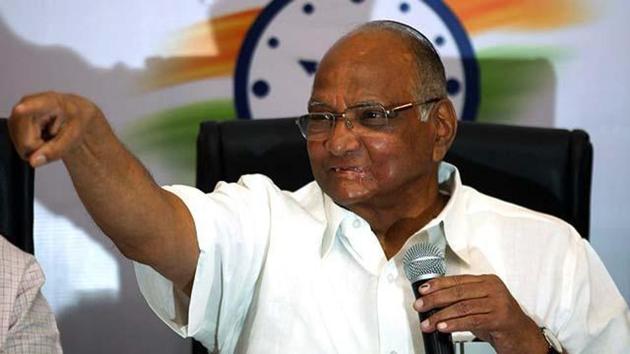 Updated on Feb 02, 2017 01:53 PM IST
In the late 1990s when one leading weekly, a national newspaper and a Marathi daily simultaneously published a report, claiming to be drawn from the N N Vohra committee findings on the underworld, that seemingly indicted Sharad Pawar for his connections with the havala racketeers, the Maratha warlord was both furious and very satisfied.
For long, there had been whispers about his alleged unsavoury activities but no one had been quite willing to put this down in black and white. Now that the newspapers had published what later turned out to be unverified reports taken from a photocopy and not the original document, Pawar decided to put an end to all such speculation once and for all. He sued them for Rs100 crore that had them scampering for cover. "I will get my Rs100 crore from each of them and invest every last paisa in Baramati,'' he told my then editor and me with grim satisfaction.
The newspapers could not prove any of the claims made and apologised. No one has since dared to make facetious allegations against Pawar.
Yet such verbal presumptions continue though in all the years since, while some documentation of alleged graft might have surfaced against his nephew Ajit Pawar (believed to have been an inside job by a minister belonging to the Nationalist Congress Party), there has been absolutely zilch to pin on the senior Pawar. Nonetheless there was overall disappointment both among supporters and detractors of Prime Minister Narendra Modi when the Union government suo moto ended up awarding a Padma Vibhushan to Pawar this year (the state did not recommend Pawar as is the usual practice).
Supporters were upset that Modi's clean image might suffer for seeming to cosy up to corruption and detractors were furious that Pawar was considered for such an award at all. The general presumption is that Pawar's Padma Vibhushan was to win him over decisively to the BJP's side given that the party is greatly troubled by its ally, the Shiv Sena, in Maharashtra — after the civic polls a situation might arise when it might be necessary to stabilise their government with NCP support.
But it is now becoming obvious that the motive behind awarding Pawar might not have been so simple. Of the people unhappiest at Pawar's acceptance of the award are his own supporters and party workers and that is because they believe the Maratha warlord may have belied their hopes once again and also been hopelessly compromised.
Pawar started by supporting Modi's demonetisation moves but was soon compelled by his workers to take a stand against the drive as it was affecting the NCP's core voters – farmers. This was obvious in the first two rounds of civic elections where the NCP fared very poorly. Soon Pawar was describing Modi as a dictator and expressing the apprehension that Modi was leading the country towards anarchy. So why did Modi reward Pawar anyway?
A picture emerges from conversations with NCP workers — Pawar was under tremendous pressure from his workers who were hoping he would do a Jai Pdakash Narayan act against Modi. A close Pawar supporter told me, "This is the time for Saheb to go down in history. He did not get to become Prime Minister, he will never be President. But he could be more.''
Pawar's workers were attempting to persuade him to use his formidable networking with other party leaders to weave a coalition of anti-BJP forces like JP had done vis-à-vis the Congress. "All the non-BJP leaders of consequence have a good rapport with him. They only need a trigger and a figure to rally around. Pawar saheb could easily be that figure.''
These supporters were aware that Pawar is being held back by his nephew Ajit Pawar but he was under pressure to rise above nepotism. "All negative impressions about Saheb would vanish in one go once he did that in the interest of the nation and he would be remembered for generations just as JP is even today,'' one of the top NCP leaders said.
Now, one NCP leader is morose that Pawar's ready acceptance of the award, in one fell stroke, sows the seeds of distrust between him and the other leaders who might have been willing to rally around him.
But I believe Pawar would never have agreed to an anarchical act like JP's in the first place. He is too much of a believer in governance to create such chaos and disorder in the polity. That was destined to remain a pipedream of the more ingenuous of his supporters, with or without the award.
Also read
Sharad Pawar's heart is still with Congress, says daughter Supriya
I am humbled, says Sharad Pawar on Padma Vibhushan
Padma awards list features Olympians Sakshi, Sindhu, global CEOs Nadella, Pichai
Close Story
Personalise your news feed. Follow trending topics