Mumbai to get more open space per person
Hindustan Times |
, Mumbai
Eeshanpriya M S
Apr 27, 2018 11:00 AM IST
The development plan (DP) 2034 looks to create more open spaces in space-starved Mumbai, by adding the reserved forest Sanjay Gandhi National Park (SGNP) and Aarey Milk Colony to the list of open spaces.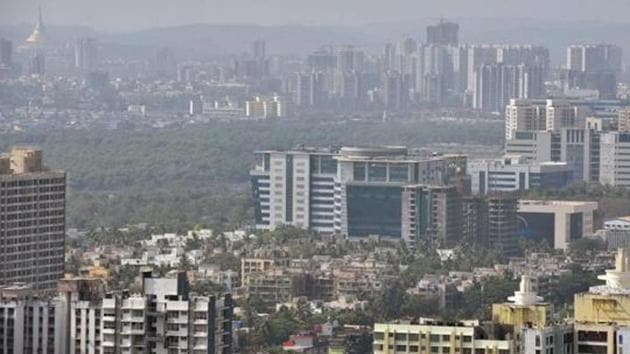 When completely implemented by 2034, the DP aims to give Mumbai open space of 6.13 sqm per capita, by inclusion of Aarey Colony and SGNP. Similarly, the civic body aims to achieve 10sqm per capita open space in the city by inclusion of mangroves land, hill slopes, wetlands, and creeks to the list of open spaces.
Vivek More, deputy chief engineer of the development plan department, said, "These areas are not public open spaces, but are the city's open spaces."
The DP aims to create 3.36 sqm per capita of public open space to the city, more than twice the open space available to every citizen currently (1.28 sqm), More said. Public open space includes playgrounds, recreation grounds, and gardens.
The optimum requirement of open spaces per capita in a metropolis is 4 sqm. In order to add more open spaces per person to the city, the Brihanmumbai Municipal Corporation (BMC) will also include gardens that are within compounds of housing societies.
The DP has proposed 2.94 sqm per capita open space in the island city, between areas of Cuffe Parade and Nariman Point up to Mahim; 2.39 sqm open space per capita for the western suburbs between Bandra and Kandivli, and 3.15 sqm of open space per capita for the eastern suburbs between areas of Kurla and Mulund.
More said, "Areas that have promenades and beaches have more open space potential. On the whole, the DP aims to create open spaces up to 3,525 hectares, to cater to a population projected to reach 12.79 crores by 2034."
This figure still falls short of 1,100 hectares of open space to reach the optimum demand (5,116 hectares).
However, urban planners are sceptical of the availability of so much open space through implementation of the DP. Pankaj Joshi, director of Urban Research and Design Institute said, "Open spaces need to be public and accessible to citizens such as playgrounds and recreation grounds. Any city needs 10 sqm per capita open spaces. This way you may be adding open spaces, but it cannot make a difference to effective open space. For example, will private societies allow slum children to play? The final figure of 6.13 sqm per capita cannot be feasible. SGNP, which is a forest, can't be classified as a public open space."