Singing Baahubali's Shiv Stotram gave me goosebumps: Kailash Kher
Updated on Jul 31, 2015 03:39 PM IST
Kailash Kher may not have been a regular DU student, but he has no qualms now after he was invited as a motivational speaker in several institutes. He also talks about his experience of singing for Baahubali.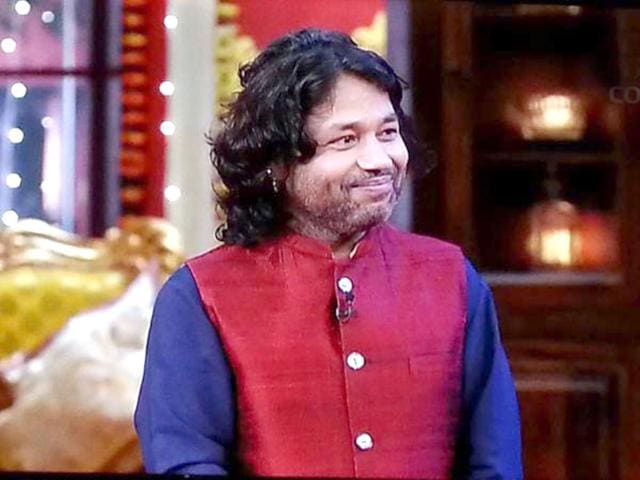 Singer Kailash Kher gets nostalgic about his Delhi days when he gets talking about pursuing his graduation from Delhi University. Although, not a regular student, the singer doesn't regret that he could only pursue a correspondence course from the university.
The , who hails from Meerut, says that earlier he used to "have a complex". But after getting invited by prestigious institutes like the Indian Institute of Management and the Indian Institute of Technology to give motivational speeches, he realised that a 'literal degree' doesn't matter.
Watch Jal Rahin Hain here:
"A real degree is about your character. I don't regret at all (not studying in a college). God has given me something bigger to enlighten the world now. So, instead of regretting, I am thankful," he said. Would he like to go back to college? "At that time, money wasn't the only concern. There was time constraint too. I was looking after my parents, trying to earn money to survive... you know how students try to do things for pocket money and I was also trying to learn music. So, I couldn't concentrate on one thing. Now also, I don't have time, unfortunately," he said.For now, he is enjoying the love showered by his fans for crooning songs like Jal Rahin Hain and Kaun Hain Voh for filmmaker SS Rajamouli's Baahubali: The Beginning. "We always believe that music heals. I have also sung Shiv Tandav Stotram in Baahubali. If you listen to the tune and production of the sound, it has a wave which connects with each one of us... in our breathing, hormone and senses," said Kher.
Watch Kaun Hai Voh from Baahubali
So, is this the best work of the singer, who has given hit Bollywood songs like Allah ke Bande and Mangal Mangal?
"I definitely loved it the most... after Mangal Pandey: The Rising, the kind of music that gave me goosebumps while singing ..., he said.
He is also all praise for Baahubali as it doesn't show India in bad light, something that most films based on India do.
Close Story
Personalise your news feed. Follow trending topics