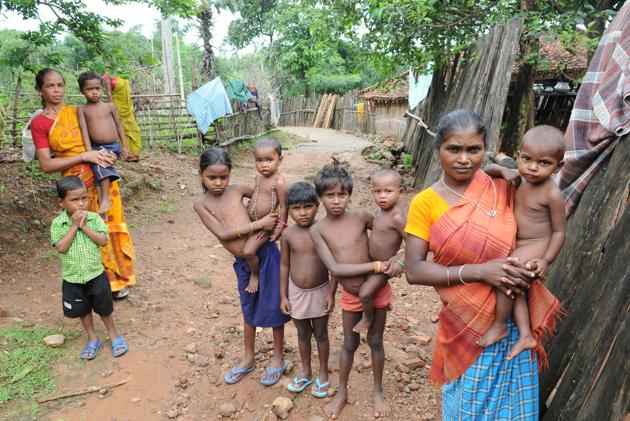 UP's Iron-clad strategy to fight malnutrition
Every year India adds seven million stunted children to the population. The UP government will provide salt fortified with iodine and iron through PDS in 10 high-burden districts
By Rajan Shankar
UPDATED ON DEC 27, 2016 12:45 PM IST
Amidst electioneering and the din of the demonetisation debate, the Uttar Pradesh government launched a new public health initiative last month that went more or less unnoticed. Addressing malnutrition across the state, this scheme will provide salt fortified with both iodine and iron (double fortified salt- DFS) through the Public Distribution System (PDS) in 10 high burden districts in the state to tackle the menace of anaemia - the most prevalent nutritional disorder in the country. This is a significant step towards its control and prevention.
Lack of nutritious foods, prevalence of diseases and lack of access to quality and affordable health care often lead to malnutrition, stunting and wasting in children. Every year India adds approximately seven million potentially wasted and stunted children to our population. Data from 15 states indicate that four out of 10 children under the age of five are shorter than normal height for their age and almost two out of ten children have low weight for their height. Six out of ten children under the age of five suffer from iron-deficiency anaemia.
Anaemia prevalence has remained stubbornly high for decades. The National Nutritional Anaemia Control Programme was initiated in 1970. Recent data reveals that 70 per cent of children below the age of 3 and 50 % of pregnant women in India have anaemia. In Uttar Pradesh, 50 % of women and 74 % of children below the age of 3 suffer from anaemia, with grave consequences. It increases maternal and newborn mortality and contributes to low birth weight and prematurity. It impairs health and development of infants and children, limiting their learning capabilities. Iron deficiency and anaemia reduce work capacity and productivity, impeding individual growth and national development.
Educating people to eat iron-rich foods and diversify diet wherever possible is a good strategy. However, it has its limitations in terms of availability and affordability. Providing iron supplements such as tablets or capsules to high risk population is another strategy widely used. The limitation is that it needs a delivery mechanism to reach the population and the biggest issue here is compliance. But like the successful salt iodisation initiative, using salt as the food vehicle for dual fortification with iodine and iron could be more effective.
In fact, the government of India issued directives for the use of double fortified salt in school feeding programmes and in the Integrated Child Development Services (ICDS) in 2011 and 2014. However, due to supply-side issues, the coverage has remained low. Only few producers had access to technology and the sale price was high owing to limited supply. But that has changed: technical assistance has expanded capacity for DFS production and supply base has been expanded. DFS is a cost-effective and complementary strategy in the fight against anaemia. Transparent e-tendering by governments has helped bring down the sale price from nearly Rs.24 per kg to Rs.10- 12 per kg.
The UP government is the first to launch DFS as a complementary strategy and has committed to implement the National Iron Plus Initiative as a priority. The government will make available DFS to all vulnerable populations through PDS in a phased manner; the 10-district scheme is only the first phase. Leveraging technology as an enabler, the state government has successfully implemented the Aadhaar-enabled Public Distribution System for 667 Fair Price Shops in Lucknow Urban district, with help from partner organisations.
Digitisation of Fair Price Shops ensures delivery of the right amount to the right beneficiaries with minimal losses and leakages, thus moving towards plugging delivery gaps. The government can now monitor on real-time basis the stock present in all shops of essential commodities and the beneficiaries to whom the sale has been done. With digitisation of PDS shops, the government will be able to remotely monitor the consumption of the same and effectively measure the impact of implementing DFS in select geographies.
Looking ahead, a state-wide implementation of Aadhaar-enabled PDS for its Fair Price Shops will provide huge relief for migrants who can assess their Fair Price Supplies through any Fair Price Shop in the state. The Uttar Pradesh government must be commended for this initiative that other states could successfully emulate.
Dr Rajan Shankar is Senior Advisor (Nutrition), Tata Trusts
Close