What the 2022 US defence strategy means for India
Jan 09, 2023 06:47 AM IST
The document offers a chance for the two nations to deepen cooperation and sharpen their focus on China. But both need to be ready for tough choices
The recently released National Defense Strategy (NDS) by the United States (US) offers a striking opportunity to advance and deepen bilateral defence cooperation. But New Delhi and Washington need to prepare for some adjustments and tough choices.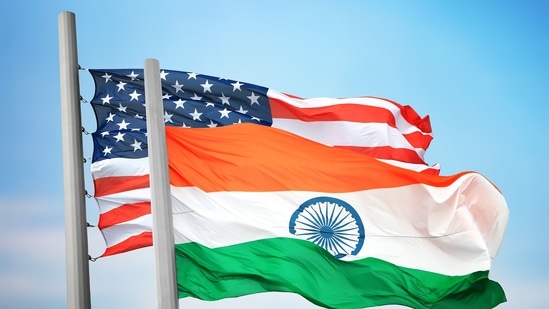 The NDS explicitly marks China as the "pacing challenge" for the US military. While the 2018 NDS heralded a new era of long-term strategic competition, it treated Russia as a major power threat on par with China. That is no longer the case. China is seen as the "only" country with the intent and increasingly, the power, to reshape the international order. For India, this means the US will be laser-focused on the very challenge that poses the most significant military and strategic threat to India. It also means India's capability and capacity to deter and, if necessary, defeat China directly impacts US interests.
The NDS prioritises three scenarios of Chinese aggression and instability. The top challenge is an invasion of Taiwan, followed by aggression in the South China Sea and the disputed Line of Actual Control. This can help make possible far greater direct military cooperation and mutual support. US prioritisation of China also means it is accepting more "measured risk" when it comes to terrorist organisations, which may concern New Delhi.
The centrepiece of the NDS is the concept of "integrated deterrence," which has drawn some criticism but has meaningful implications for US-India defence cooperation. Integrated deterrence's theory of success counts on leveraging and synchronising multiple tools across multiple domains, US government agencies, and international partners to deter aggression. One Pentagon official offered the example of the 1980s American maritime strategy of holding Soviet submarines at risk in their bastions through multi-domain operations, combining efforts with allied forces, and maintaining allied advantage through joint operations and the sharing of critical technologies.
If successful, integrated deterrence could make Beijing believe that it is too costly in military and economic terms, and too damaging to its international standing, to invade Taiwan, start a conflict with Japan or South China Sea-claimant states, or occupy Indian territory.
The US views modern Great Power politics as one of competing coalitions, not individual countries. Given India's shared priority of deterring Chinese aggression on its frontier and securing freedom of action in the Indo-Pacific, Washington views New Delhi as a major partner able to assume a leading role and responsibility across multiple domains.
Today, US integrated deterrence desires India to be the premiere defence force in the region. For example, US strategy and India's own interests require New Delhi to secure sea lines of communication by tracking all commercial and military vessels in the Indian Ocean, and to help deter coercion and aggression. The US also counts on India to further contribute to regional deterrence by exercising greater economic power as an investor and trader, a political voice in global institutions, and a partner in setting international standards for new technologies. All these capabilities in close collaboration and coordination with like-minded partners – including Quad countries Japan and Australia – can advance a free and open Indo-Pacific and preserve a stable, multipolar international system.
Technology collaboration is another NDS pillar. Central to US competitive advantage is the ability to develop critical and emerging technology, which the NDS states will "reinforce deterrence". Historically, American strategies to counter rivals' material or quantitative advantages have relied on the development of next-generation technologies. But the latest NDS links strategies of technological competitiveness to cooperation with allies and partners – like AUKUS and Quad.
The war in Ukraine led the US to appreciate that deterrence and stability depend not only on its own capabilities, but also on the capacity and industrial base of its friends. To compete with China's massive fount of science and engineering talent, the US recognises it cannot go it alone, and will need to share and collaborate to support its allied and partner innovation base.
This provides an opening for India, which has long sought a high-technology defence partnership with the US to complement the highly integrated US-India private sector. Sincere efforts such as the Defense Technology and Trade Initiative have underperformed both sides' expectations. The US-India initiative on critical and emerging technology (iCET) is a new and focused effort in this vein. Because it is run out of the White House and the Prime Minister's Office, rather than the departments and agencies on either side, iCET may stand a better chance at driving some breakthroughs.
Both India and the US will face the kinds of deterrence and defence challenges that necessitate unmanned systems of sensors for intelligence, surveillance, and reconnaissance; advanced algorithms for data fusion; and resilient battle networks to transmit this information for enhanced decision speed. The US has strong incentives to collaborate with Indian scientists and engineers, whose strengths lie in artificial intelligence, autonomy, and software-based capabilities. India has strong incentives to collaborate with the US to build its indigenous microelectronics and hardware capabilities. Both governments have demonstrated seriousness about sharing and collaboration. Nevertheless, real obstacles remain on both sides.
On the US side, its export controls, classification and disclosure rules, intellectual property restrictions, and "Buy America" requirements make more robust tech collaboration complicated. Export control reform or the creation of fast-track processes for critical allies – modelled on what was done for Ukraine – will be key to strategic success with India.
India's Atmanirbhar Bharat indigenisation agenda, while accepted and supported by public and private-sector American leaders, may make co-development and co-production too costly for US companies when compared with other countries due to taxes, duties on critical inputs, liability issues and intellectual property protection. Waivers or rule reforms could help.
It is important to remember that the degree of sharing will be intertwined with the willingness of the two countries to make common cause in joint capabilities and planning. The US will collaborate on technology development with partners most willing to share deterrence burdens, build joint capabilities, and complicate China's military plans.
Finally, New Delhi's relationship with Moscow will remain a source of friction, especially if it intensifies, rather than slowly declining over time. Washington sees Russia invading a European neighbour as setting a precedent and providing lessons for Chinese aggression in Asia. The international response to Russia is also seen as key to deterring Beijing's aggression (including aggression against India). US-India ties can likely manage the tension over Russia so long as cooperative efforts to deter Chinese aggression and dominance over the Indo-Pacific continue to expand and deepen.
Our judgment is that the full realisation of the NDS counts on India and serves New Delhi's fundamental interests. India has been considering the development of its own national defence and military strategies, which will be a good way to test such ideas and explore options and trade-offs for protecting Indian national security. The US NDS presents an ambitious and coherent vision to secure American interests by deterring Chinese aggression. If India prioritises its own security vis-à-vis China, it can leverage America's threat prioritisation and desire to share burdens, as well as capabilities to build a formidable force capable of withstanding Chinese pressure.
Sameer P Lalwani is a senior expert in the Asia Center at the US Institute of Peace. Vikram J Singh is a senior adviser at the US Institute of Peace and a former US deputy assistant secretary of defense for South and Southeast Asia
The views expressed are personal
Continue reading with HT Premium Subscription
Daily E Paper I Premium Articles I Brunch E Magazine I Daily Infographics