What's coming on Netflix in January: A list of TV shows, movies and stand up specials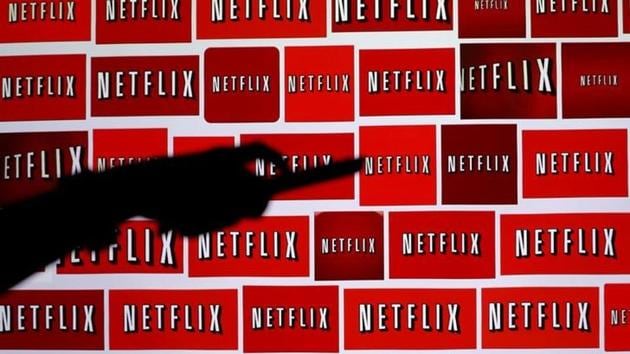 Updated on Jan 02, 2018 09:01 AM IST
Every month Netflix adds new titles to its expanding library. Here is a list of TV shows, original movies and documentaries, and stand up comedy specials that will be made available on the streaming service in January 2018.
Jan 1
Lovesick: Season 3
Best friends Dylan, Luke and Evie continue to navigate the ups and downs of relationships as they search for their soul mates.
Jan 5
The End of the F**king World
This isn't your usual boy meets girl tale. Come join teenage outsiders James and Alyssa on a road trip like no other. Based upon the graphic novel by Charles Forsman.
Comedians in Cars Getting Coffee
In Jerry Seinfeld's unique series, he picks up a guest comedian in a cool car, then they set off for laugh-filled conversations fueled by caffeine.
Devilman Crybaby: Season 1
A demon possesses a boy's dead body to do evil. But after falling in love with a human girl, he has a change of heart. Based on Go Nagai's hit manga.
Dirk Gently's Holistic Detective Agency: Season 2
Dirk and Todd reunite, along with Farah and new allies in Montana law enforcement, to investigate a case partly set in a magical fantasy realm.
Rotten
This docuseries travels deep into the heart of the food supply chain to reveal unsavory truths and expose hidden forces that shape what we eat.
Jan 8
Star Trek: Discovery: Season 1
The iconic franchise returns with a fresh series, new characters and a new ship. Their mission: Explore new worlds, bring hope to a new generation.
Jan 12
Disjointed: Part 2
Pete struggles with a crisis of confidence, Carter opens up to a new friend, Ruth returns to her roots, and Olivia's business takes off.
The Polka King
A Polish-born bandleader who dreams of building a musical empire in the U.S. lures his fans into a Ponzi scheme in this comedy based on a true story.
Home Again
A recently divorced mom defies common sense and takes in three young male boarders, who become part of her unconventional family.
Tom Segura: Disgraceful
In his third Netflix special, the LA-based comic and podcast host talks about online shopping, weight loss and life on the road.
Somebody Feed Phil
Everybody Loves Raymond executive producer Phil Rosenthal travels the world to take in the local cuisine and culture.
Jan 16
Katt Williams: Great America
The king of underground comedy takes the stage in Jacksonville with unflinching riffs on American politics and the raunchy perils of getting old.
Jan 18
Dynasty: Season 1
With a new face poised to join the family, the Carringtons and the Colbys feud for control over their fortune -- and their children's lives.
Riverdale: Season 2
If Jason Blossom's murder revealed the slimy underbelly beneath Riverdale's surface, as we enter season two, the shooting of Fred Andrews threatens to plunge the entire town into utter darkness.
Jan 19
Drug Lords: Season 1
Witness the stories of history's most notorious kingpins, their terrifying enforcers, and the men and women who swore to bring them down.
Grace and Frankie: Season 4
As Grace and Frankie muddle through ups and downs with their business, romantic relationships and families, they must face some realities of aging.
Van Helsing: Season 2
An astonishing revelation about herself leads Vanessa to question her entire life story, while the battle to defeat Dmitri's vampires rages on.
The Open House
Following a tragedy, a mother and her teen son move to a relative's vacant vacation home, where eerie and unexplained forces conspire against them.
Jan 23
Todd Glass: Act Happy
Backed by a live band, Glass takes on big box stores, passive aggressive pigeons and identity politics.
Jan 26
A Futile and Stupid Gesture
Will Forte and Domhnall Gleeson star in this exploration of the troubled life and groundbreaking career of National Lampoon co-founder Doug Kenney.
Dirty Money
Focusing on different historical eras and geographical locations, this non-fiction series tells gripping stories of financial fraud and political corruption.
Jan 30
Retribution: Season 1
After brutally murdering a young couple, the killer heads to the rural Scottish Highlands, where their feuding families live.
Follow @htshowbiz for more
Close Story