Orlando shooting not an isolated event; gay community has been targeted before
Here is a list of several of the more high-profile attacks against members of the LGBTQ community across the world.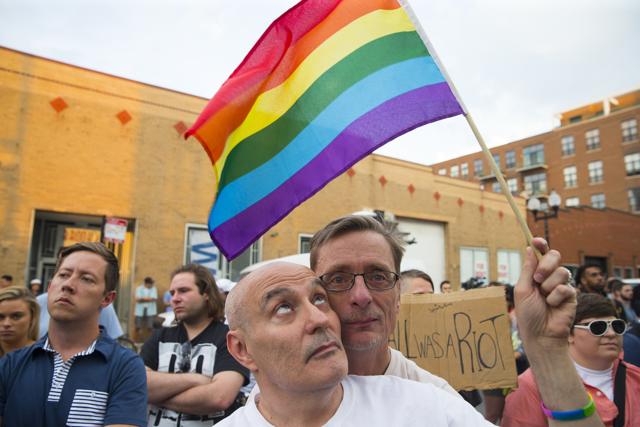 Updated on Jun 14, 2016 11:54 AM IST
The gay community worldwide has been hit by a number of vicious and sometimes deadly hate attacks, but Sunday's massacre at an Orlando nightclub was one of the worst.
Here is a list of several of the more high-profile attacks:
Dhaka, Bangladesh
April 26, 2016: Two leading gay rights activists are hacked to death inside an apartment in Dhaka by a group of men carrying machetes.
Police have arrested a suspected Islamic militant over the attack in this deeply-conservative, Muslim-majority nation where the gay community has been heavily persecuted.
Read: Russian gay couple 'arrested for Orlando tribute'
Jerusalem
July 30, 2015: A 16-year-old girl dies after being stabbed at a Gay Pride march in Jerusalem, where five other revellers were also wounded.
The attack was carried out by an ultra-Orthodox Jew called Yishai Shlissel who was released from prison three weeks earlier after serving 10 years for a similar attack at the same event in 2005.
In a posting online, Shlissel had lashed out at the "abomination" of a Gay Pride parade being held in the Holy City.
Tel Aviv
August 1, 2009: A teenage girl and a man in his 20s are killed and another 15 people wounded in a shooting attack on a gay youth centre in Tel Aviv. Although the suspected gunman was later arrested, the case against him collapsed in 2014.
Roanoke, Virginia
September 22, 2000: Ronald Edward Gay went on a shooting rampage at a bar frequented by homosexuals, killing one person and injuring six others.
The gunman later told police he had wanted to get rid of "faggots" with media reports suggesting his actions were motivated by long-simmering anger over jokes people made about his surname.
Read: After Orlando shooting, White House demands Congress curb 'weapons of war'
London
April 30, 1999: An explosion rips through the Admiral Duncan pub, which was popular with gays, killing three people, including a pregnant woman, and wounded 65 others.
It was the third in a series of racist and homophobic bomb attacks on the British capital, with a self-confessed Nazi sympathiser named David Copeland jailed for six life terms over the blasts.
New York
November 18, 1980: Two people are killed and six others wounded when Ronald Crumpley opens fire on a gay bar in New York's Greenwich Village.
He was found not guilty by reason of insanity, and sent to a psychiatric institution after testifying that he felt gay men were stalking him and "trying to steal my soul just by looking at me."
New Orleans
June 24, 1973: Thirty-two people die in an arson attack on the Upstairs Lounge gay bar in New Orleans' French Quarter.
Almost all of the victims were male, and until the Orlando massacre, it was the deadliest attack on homosexuals in the US.
Public reaction was extremely subdued however, and the city's Catholic archbishop remained silent, something for which the church has since apologised.
The main suspect killed himself about 18 months later, and the case was closed.
Read: Did Orlando gunman get help? US agencies probe after nightclub massacre
Close Story