Delhi's anti-pollution plans are at best piecemeal
Updated on Nov 04, 2016 02:27 PM IST
The government has decided to introduce vacuum cleaning and sprinkling of water on the roads. The question is how many vacuum cleaners and mist sprayers can be installed and how far they will be effective in places such as ITO or Anand Vihar, which are supposed to be some of the most polluted places in Delhi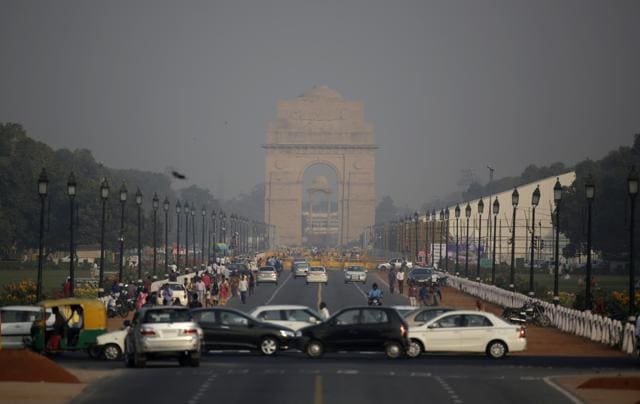 Just as the response to dengue and chikungunya comes around the time the diseases acquire the shape of an epidemic, pollution-fighting measures too, it seems, wait until the air becomes heavy with toxic substances. The Delhi government on Tuesday announced such measures that can at best be called piecemeal. What's noticeable is that the odd-even scheme relating to vehicles, implemented during January and April this year, is missing in the new list of plans. Last year the Delhi government waited till December to announce its odd-even plan, which, while somewhat successful in reducing road congestion, did not go far in cleaning up the city's foul air, though the city government had claimed "success". That it was not successful is not surprising because a report by IIT Kanpur had identified dust and the exhaust from trucks as the chief culprits in contributing to air pollution rather than cars and jeeps, which were covered by the odd-even plan. And even in the truncated scheme, exemptions given were far too many, making the project feeble right from the start.
Read: Foggy, polluted Wednesday morning for Delhi-NCR, but there's slight improvement
As for its current measures, the government has decided to introduce vacuum cleaning and sprinkling of water on the roads. The question is how many vacuum cleaners and mist sprayers can be installed and how far they will be effective in places such as ITO or Anand Vihar, which are supposed to be some of the most polluted places in Delhi. And while air purifiers could work well indoors because closed doors and windows can keep the pollutants out to some extent, the same cannot be said for an outdoor environment, which is right open to the sources of pollution. Using chimney smoke tappers at crematoriums where wood is used for burning the dead can again help partly but it requires a study to detail how much of this can be a mitigating factor.
Read: Mumbai air much cleaner than Delhi, Pune this Diwali: Report
The study by IIT Kanpur also said the PM10 and PM2.5 emission from dust on roads is "79,626 kg per day and 22,165 kg per day, respectively". So given the magnitude of the problem, will just sprinkling water help? I rest my case.
There are things the government could have done when there was time. The first solution is repairing roads, and mechanical sweeping. Nothing practically was hard on this. The second was taking action against tandoors that use coal as fuel, which too was cited in the IIT report. And even if it might be conceded that not much could be done about polluting industries, at least they can be persuaded to use lighter diesel.
So what comes through in the government's announcement is not a comprehensive plan but just some expedient measures that will achieve little to bring done the pollution level.
Personalise your news feed. Follow trending topics