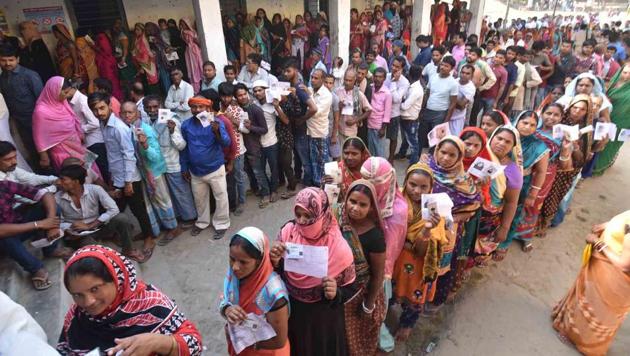 Learning governance lessons from China
While we are rightly proud of our democracy, there is much to introspect and learn from how the Chinese State has created accountable administrative structures that have delivered meaningfully better outcomes for its citizens
By Karthik Muralidharan
UPDATED ON MAY 07, 2019 08:34 PM IST
The halfway point of this long drawn-out election season is a good time to step back and evaluate the performance of the Indian State, and how it can be improved. The comparison with China is illustrative. In 1981, Gross Domestic Product (GDP) per capita in China and India were comparable. By 2017, China's GDP per capita was more than double that of India — despite India experiencing its years of fastest growth in this period. Further, service delivery failures of the sort widely seen in India — including high absence rates of government teachers and doctors — are rare in China.
How has non-democratic China delivered so much more for its citizens than democratic India? There are several explanations, including a greater embrace of market-led principles in the structure of the economy, focusing on export-led manufacturing in labour-intensive sectors and achieving economies of scale in production, and delivering high quality basic education and health. However, in this piece, I want to focus less on "what" China does to be so successful, and more on the "why" and reflect on the implications for India.
Specifically, the most important point that India would do well to learn from China is the centrality of incentives and accountability for political leaders and officials to deliver improved outcomes at all levels of the Chinese government. At the highest levels, there is a near obsessive focus on jobs, growth and development — way more so than in India.
The reason is that governments obtain legitimacy through a combination of process and performance. Indian democracy provides governments considerable process-based legitimacy, based on winning elections. Thus, no one questions why a government is in power. However, in the absence of elections, the main source of legitimacy of the Chinese government comes from performance and delivering improving living standards. Thus, counter-intuitively, the non-democratic Chinese regime is more paranoid about improving the welfare of citizens than the democratically elected Indian government. In China, poor performance can lead to social unrest, and potentially even a revolution. In India, the worst thing that can happen to a non-performing government is getting voted out, and public employees are mostly unaffected.
The focus on performance at the highest levels of the Chinese government has, in turn, led to much greater investments in State capacity and building an effective machinery for governance and service delivery. In particular, there is great emphasis placed on measuring, monitoring, and rewarding performance of officials at all levels. Promotion prospects for lower-level party officials as well as public employees are linked to performance. Such a structure both improves incentives to perform at all levels of the government, and also leads to higher-performing officials and politicians getting promoted.
It is easy to attribute China's success to having a "strong" State. This would be a mistake. Some of the greatest man-made disasters in the second half of the 20th century — including the Great Leap Forward and the Cultural Revolution — happened when China was a "strong" State under Mao Zedong. Rather the under-appreciated lesson from China is that it started performing better when Deng Xiaoping's reforms made it a more "accountable" State.
Indian democracy provides "expressive utility" to voters by allowing political preferences to be expressed, and the courts and civil society provide some protection against government overreach. But, it has not delivered enough in making leaders and officials accountable for performance. There are at least two broad sets of reforms that will help in achieving this goal.
The first is meaningful decentralisation of budgets, and authority to local tiers of government — especially cities. This needs to be combined with direct elections of empowered mayors. Moving the locus of political accountability closer to the level where services are delivered will improve democratic incentives for service delivery, and also create a performance-based pipeline for senior leadership positions. It is worth recalling that Jawaharlal Nehru, Vallabhbhai Patel and Rajendra Prasad started their government careers as mayors of Allahabad, Ahmedabad, and Patna.
The second is a serious effort to improve the functioning of the Indian State with a focus on measurement of outcomes and to link the career progression of officials to objective measures of performance. Global research on management quality has identified personnel policy — hiring, training, postings, pay, and promotion — as the most important determinant of organisational effectiveness. High-performing organisations are characterised by autonomy to front-level officials on how to deliver, combined with accountability for outcomes. The Chinese State has deeply internalised this insight. The Indian State does the exact opposite — with micromanagement of processes, but limited accountability for outcomes.
While we are rightly proud of our democracy, there is much to introspect and learn from how the Chinese State has created accountable administrative structures that have delivered meaningfully better outcomes for its citizens. Once the heat and dust of the elections settle down, we can hopefully start paying attention to improving the functioning of the Indian State.
Karthik Muralidharan is the Tata Chancellor's professor of economics at UC San Diego
The views expressed are personal
Close