Horoscope Today: Astrological prediction for January 29, 2023
Jan 29, 2023 01:00 AM IST
Daily horoscope: Are the stars lined up in your favour? Find out the astrological prediction for Aries, Leo, Virgo, Libra and other zodiac signs for January 29, 2023.
All zodiac signs have their own characteristics and traits which define someone's personality. Wouldn't it be helpful if you started your day by already knowing about what's going to come your way? Read on to find out whether the odds will be in your favour today.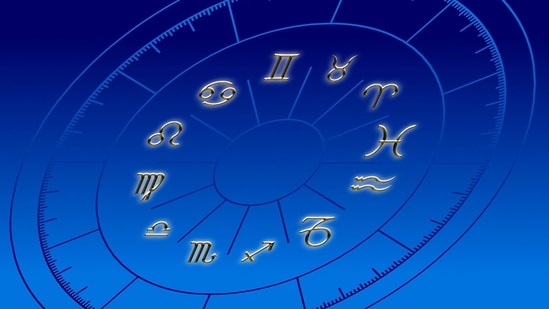 ARIES (Mar 21-Apr 20)
While there may be plenty of prospects for professional advancements, your personal life is going to be an abode of tranquility. A little exercise combined with healthy eating habits can work well for your health. Exercise a little caution while conversing with your partner. Travelling can be your top priority right now. Financially, it is going to be quite stable. Investing in real estate can be lucrative. Sensibility can get you a long way today.
Love Focus – Your romantic life appears to be treading waters. Avoid initiating a romantic relationship.
Lucky Number: 11
Lucky Colour: Cream
TAURUS (Apr 21-May 20)
There may be some discord on the professional front. Avoid making rash decisions and keep your calm. You could be in for a cash bonanza if fortune comes knocking. As relationships become your pillars of strength, you may expect care and support from near and dear ones. Pursuing romantic trysts can be soul-filling. The timing is perfect to un-wind a little as it would give you a better understanding of things.
Love Focus – Extravagant expression of love could have an affectionate impact.
Lucky Number: 15
Lucky Colour: Dark Red
GEMINI (May 21-Jun 21)
There are possibilities of excelling in your job and receiving plenty of appreciation. The wanderlust inside you might want to explore new places. Some stiffness can be felt amongst family members. Avoiding arguments could lead to a peaceful environment. Investing some funds in a side business can be thought of, given the financial stability. Healthy lifestyle might give you a boost of energy.
Love Focus –Romance and a new-found spark to be found in a relationship.
Lucky Number: 1
Lucky Colour: Orange
CANCER (Jun 22-Jul 22)
Family is going to gain importance in your perspective. Expect a positive turn of events as family extends love and support. Travelling can be a lucky break for you and your loved ones. Additionally, you don't seem to have any health issues. A consistent flow of income could lead ways for future investments. Maintaining a healthy work life balance can help manage things better.
Love Focus –Giving new connections a chance can initiate long-term companionship.
Lucky Number: 15
Lucky Colour: Light Grey
LEO (Jul 23-Aug 23)
Fortune might smile at you as fruitful investment returns seem to be on their way. Bracing for some technical glitches at work could be prudent. Romantic liaisons can be a source of enjoyment. Family might shower you with pampering as conflicts resolve gradually. Planning an outdoor activity can work well for your disposition. The time might be right to start a family of your own.
Love Focus –Growing passion might ignite the long-lost feelings.
Lucky Number: 2
Lucky Colour: Light Grey
VIRGO (Aug 24-Sep 23)
Its time to act smart professionally. Follow your instincts to climb the ladder of success. Thank the stars for this brimming energy and fresh new perspective. Sticking to the budget can be a wiser option. Investments may not yield profitable returns right now. Planning a small getaway can help you unwind. Be patient, amazing job prospects might knock at your door.
Love Focus – There is scope to form new relationships. You might be lucky enough to find a soulmate.
Lucky Number: 5
Lucky Colour: Silver
LIBRA (Sep 24-Oct 23)
You might be at the peak of your health. Relish this fitness mode of your life. You might receive compliments on your looks. Welcome multiple sources of income tactfully. Investing in equities or real estate can be rewarding as wealth seems to be in your destiny right now. If you lose your cool, you may cause some friction in family. Career-wise things look quite balanced.
Love Focus –Driven by passion and desire, Librans you are in for a romantic treat with your partners.
Lucky Number: 2
Lucky Colour: Maroon
SCORPIO (Oct 24-Nov 22)
Surround yourself with the good vibes as you are at the end of receiving familial love and support. Exercise some restrain as unhealthy eating habits can lead to minor health issues. Financially, things are likely to improve and you might have to handle things maturely this time. Avoid staying away from home as travelling may not be the best solace right now.
Love Focus –Clear communication can go a long way. Listening to what your spouse feels can help build up a positive relationship.
Lucky Number: 3
Lucky Colour: Yellow
SAGITTARIUS (Nov 23-Dec 21)
Welcome the growth in your career with open arms. Its time to handle recognitions, appraisals and promotions with confidence. The joy of family is likely to leave you with an impression of warmth and peace. Travelling to some cold region might not work well with your health. Investments can be made if chosen tactfully. Overspending on unnecessary things might cause financial instability.
Love Focus –Avoid getting your partner in squabbles as your relationship might chart through a difficult time.
Lucky Number: 9
Lucky Colour: White
CAPRICORN (Dec 22-Jan 21)
A change of environment is just what you need. A breath of fresh air can be a mood booster. New projects and opportunities may come in your way, so keep hustling. A relaxed mind might be your biggest achievement today. Mending the fences with family can solve most of your problems. Financial stability is likely to follow with career advancements.
Love Focus –Dissatisfaction may be experienced due to miscommunication. Remember to be polite and understanding in trying circumstances.
Lucky Number: 7
Lucky Colour: Pink
AQUARIUS (Jan 22-Feb 19)
Peace and tranquility is what you might experience today. A fuss-free day is what you were looking for. Finances seem a little topsy turvy, so the time might be perfect for creating an emergency fund. Professional stability is likely to be seen in the initial stages. An active day with some physical exercises can prove to be quite beneficial for your health.
Love Focus –A romantic getaway can bring couples close to each other.
Lucky Number: 4
Lucky Colour: Dark Grey
PISCES (Feb 20-Mar 20)
Safeguarding your health with a proper diet and exercise regime can be quite rewarding. Opportunities and roles that fit your abilities are finally at your doorstep. Spend some quality time with family and enjoy the familial bliss. A consistent stream of income can lead to mental security and satisfaction. Going on a solo trip might prove be a much-needed break. Seek mental compatibility to reduce conflicts.
Love Focus –Deep conversations to understand your partner can be extremely helpful.
Lucky Number: 1
Lucky Colour: Green
"Exciting news! Hindustan Times is now on WhatsApp Channels
Subscribe today by clicking the link and stay updated with the latest news!"
Click here!