Monthly Horoscope for February 2023: Set your goals high
Jan 28, 2023 08:47 PM IST
Monthly Horoscope for February 2023: Know what is stored for these sun signs in the month of February 2023.
Aries: Maintain your enthusiasm, and tackle each assignment with gusto. Your past investments will provide excellent profits this month. Since you will now have extra money to invest, you should put this surplus toward paying down your obligations. Now might be the moment to give your partner more of your attention and spend time with them. Don't suppress your feelings, and express freely.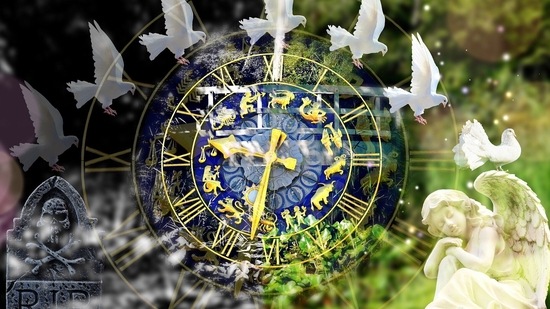 Taurus: Stick to what has been successful for you in your profession rather than taking unnecessary risks. If you want to advance your career, you may, but you shouldn't take on a position that's completely out of your comfort zone. Don't put all your business eggs in one basket. Your romantic life will remain a bit edgy as your partner may not appreciate your outspokenness on sensitive matters.
Gemini: The ability to make quick decisions will be crucial to success. Many chances to go up the corporate ladder will present themselves this month. Deals may be reached that are beneficial to businesspeople. Your personal life and professional life will both require a lot of your time and attention, so it's important that you strike a balance between the two. Trust your intelligence.
Cancer: You may rest easy since you're happy with where you're at in your personal and professional life. Your superiors will let you set your own hours and do what you want in the office. Put this time to better use by acquiring new skills that will help you in your professional life. Your significant other will keep cheering you on and pushing you to improve. Eat well to maintain your fitness level.
Leo: Be careful of what you commit to this month. Your current profession is the best place for you to develop your skills, therefore don't leave it at this moment and wait for the right opportunity. Financial risk-taking should be avoided at all costs, and long-term investment portfolios should be maintained. Peace and prosperity at home will be just as you'd hoped. In a bind, you should seek the counsel of your loved ones.
Virgo: Don't lose hope, because this is the month in which you're most likely to receive desirable rewards. Make a well-thought-out plan that will push you forward in your profession without much delay. One must watch one's tone very carefully while speaking to a close friend or family member. Pick your words and context carefully, since your partner may not like how forthright you are.
Libra: You'll have a desire to get some questions answered this month. While you may be successful in your current role, advancement has been rather slow. Find out what's holding you back from progressing further. In a similar vein, trying to force your partner to see things your way on a controversial subject might portray you as unyielding. Stay open-minded and help others develop.
Scorpio: Don't let troubles fester this month; take swift action. In order to stop the problem from happening again, it's important to determine what first caused it. Focus intently on your tasks and adhere strictly to your deadlines. It's important to maintain a happy vibe at work. Be understanding if your partner has to take a business trip, and try not to be anxious. Keep a happy disposition.
Sagittarius: Your career is at a crossroads but your expertise and knowledge will finally pay off. There's a chance you'll be promoted and given more responsibility at work. You should reassure your lover if they feel insecure. You have unwittingly caused your partner to experience anxiety, and they will be unable to express this to you. Your health may be unstable; hence take extra care of yourself.
Capricorn: Invest your time and energy towards expanding your income in order to improve your standard of living. It's important to periodically assess your financial holdings. If you're not pleased with your current income level, look into ways to increase it or start a side hustle. Now is an excellent time to have an open discussion with your significant other about your long-term goals and dreams.
Aquarius: Recognize that you are capable of handling difficult tasks. Regardless of the difficulty of the scenario presented at work, you have the ability to successfully navigate it thanks to your expertise and effort, which will reflect well on you. Make peace with your own feelings before you can move on with expressing your love to your partner. Do your best to keep your calm and wit.
Pisces: Prepare yourself to accept and even embrace change. It's not a good idea to launch a new project at work unless you're confident in your ability to steer it and have all the resources you'll need. Don't feel rushed to complete tasks; doing so might hurt your job quality. Be mindful of your partner's feelings and always make them feel like a priority. Explore meditation to manage your stress better.
---------------------------
Neeraj Dhankher
(Vedic Astrologer, Founder - Astro Zindagi)
Email: info@astrozindagi.in, neeraj@astrozindagi.in
Url: www.astrozindagi.in
Contact: Noida: +919910094779
"Exciting news! Hindustan Times is now on WhatsApp Channels
Subscribe today by clicking the link and stay updated with the latest news!"
Click here!