Articles by Ashish Garg
Technical and operational gaps leading to inclusion or exclusion errors must be plugged to ensure the money reaches the intended beneficiaries.

Updated on Feb 28, 2023 08:36 PM IST
By
Ashish Garg and Sidharth Madaan
A well-designed data lake, a technology platform that allows implementing Artificial Intelligence-Machine Learning, a strong risk and fraud control policy, well-defined processes, a competent team, and partnerships with other agencies are needed

Updated on Feb 23, 2023 07:19 PM IST
By
Ashish Garg and Ankush Wadhera
An improved macroeconomic environment, the government's policy push, and transformation efforts by public sector banks helped them post impressive results. Act on this opportunity


Published on Nov 20, 2022 08:14 PM IST
The elections to Municipal Corporation of Gurgaon (MCG) are being held for the first time on May 15. This is the time to stop complaining and take part in the democratic exercise. Ashish Garg writes.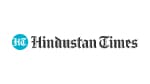 Updated on May 02, 2011 12:15 AM IST
Hindustan Times |
By
Ashish Garg
, Gurgaon