Simhastha fair: Low turnout on Day 1 has authorities flummoxed
Published on Apr 24, 2016 11:05 AM IST
The low turnout on Friday is being blamed on the extreme heat and drought-like conditions in many states, an overzealous police that set up barricades across the city and an overall concern for security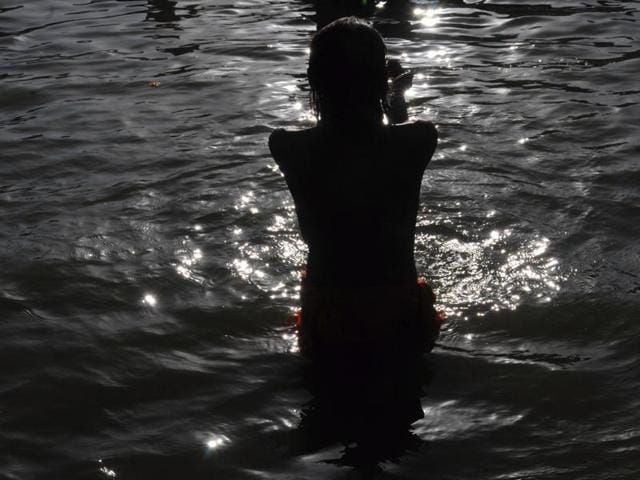 Hindustan Times |
, Ujjain
Sandeep Vatsa and Punya Priya Mitra
Only 10% of the 10 million people expected attended the first 'Shahi Snan' at the Simhastha fair in Ujjain.
The low turnout on Friday is being blamed on the extreme heat and drought-like conditions in many states, an overzealous police that set up barricades across the city and an overall concern for security.
Whatever the cause, it is clear that many people chose to stay away from the fairgrounds, affecting business in the holy city. Hotels, which were expected to be overflowing with guests during the month-long event, are struggling to rent out available rooms.
Vijay Jaiswal, the owner of Meghdoot Resorts, said occupancy was only 60% on Friday.
Hotels that hiked fares by up to five times on advance bookings a month ago have slashed it to one-third after lukewarm response during the first 'Shahi Snan'.
The administration scrambled to find the reason for the low footfall, with a series a meetings on Saturday. Senior officials privy to what was discussed said chief minister Shivraj Singh Chouhan too was worried about the turn of events.
The state government was confident of bumper attendance during the Snan, and just three days ago in-charge minister Bhupendra Singh announced that anywhere between 10 and 20 million pilgrims were expected. And the government had good reason to expect a huge turnout —crores of rupees were spent on publicity in India and abroad, inviting people to be a part of this historical fair.
However, much the government's chagrin, only 600,000-700,000 devotees turned up.
A senior bureaucrat said the extreme heat in the region was what prevented people from attending. "Temperatures were touching 42 degrees Celsius in mid-April itself, which is mainly witnessed during May-end. Also the drought-like conditions in neighbouring states of Maharashtra and Rajasthan, from where a large number of people were expected, were also a major reason," he said.
On the other hand, a member of the Simhastha Central Committee, Roop Pamnani, blamed the over-the-top security arrangements. He said people were deterred because they would have had to leave their vehicles and walk a long distance in the heat to reach the venue.
"Locals have advised their relatives to avoid visiting on Shahi Snan days. I too advised my friend who wanted to come from Mumbai not to come on days of Shahi Snan as their vehicles would be stopped long before they reached the ghats," said Pamnani.
Barricades around the city for traffic management during Simhastha is also said to have prevented Ujjain residents from coming out.
In fact, director general of police Surendra Sinh met senior officers on Saturday to review changes needed in the traffic- and crowd-management plan. Police superintendent MS Verma admitted that unnecessary restrictions were imposed at some intersections due to communication gap.
Security at any major event is a matter of concern. But the revelation that a map of Ujjain was recovered from SIMI activists arrested in Odisha and an astrologer's much-publicised prediction of an unpleasant incident taking place during the Simhastha due to "chandal yog" might have played a role in the imposition of stringent restrictions in Ujjain.
Local MLA and state minister Paras Jain, however, is positive that the numbers would rise as the fair progresses and the issues are addressed. Divisional commissioner Ravindra Pastore too expressed confidence that the number of devotees would grow in the coming days.
Personalise your news feed. Follow trending topics