Ileana D'Cruz hits back at trolls, stalkers: I'm a public figure, not public property
Hindustan Times |
, New Delhi
Monika Rawal Kukreja
Sep 09, 2017 07:11 PM IST
Actor Ileana D'Cruz says people often throw racist comments at her saying that she is dating her Australian boyfriend Andrew Kneebone because of his skin colour.
ctor Ileana D'Cruz might be content with her latest film, Baadshaho, having a fairly decent run at the box office, but things aren't as smooth on the personal front. The actor recently took to social media to share how she was stalked by six men, who harassed her on spotting her alone in the car. Angered by the incident and how it took a toll on her peace of mind, Ileana admits that she's not someone who can easily hide her emotions.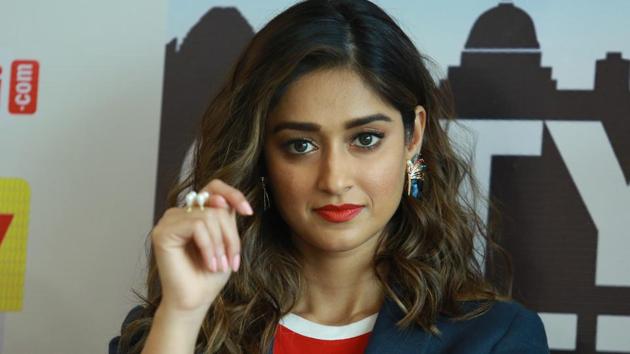 Even during promotions for Baadshaho, each time she was asked about her Australian boyfriend, photographer Andrew Kneebone, Ileana had clammed up.
"Whatever happened affected me fairly deeply. I feel that I don't have to have it all together all the time. I don't have to be this smiling face for the public. I am a public figure but I am not public property," says the actor about the stalkers.
She adds that nobody has the right to tell her what is right or what's wrong. "Do these men treat their wives, mothers, sisters the same way? Then what's so different in my case? I'm a woman, too. Why would you not treat me with respect?"
Asked why she prefers to keep her personal life under wraps, Ileana says that she doesn't want to give bullies another reason to target her.
"I know that when people ask me about my boyfriend, they're not disrespectful but just curious. But then, there are some who troll you. So, I feel that the more I pull [Andrew] into the public eye, the more I'll subject him to negative stuff," says the actor, revealing that people have made nasty and downright racist comments about her relationship with Andrew.
"It's sad that trolls prefer to talk about his skin colour [rather] than the person that he is. People are so racist. They tell me that I'm dating him because of his skin colour. That pisses me off and so, I don't want to talk about it. It's simply bizarre to even bring in a conversation like this," says an upset Ileana.
The actor, who has worked in films such as Barfi (2012), Main Tera Hero (2014), and Rustom (2016), says that she'd be more than happy to make her boyfriend directly talk to the media. "But I feel that he doesn't deserve having to deal with the negativity that I do. I've been in the industry for 11 years now, so it's a part of my life and I have learned to deal with all this. But he's entitled to his own privacy and respect."
Has Andrew ever said that he wants to stay away from the public eye? "He understands where I'm coming from and my concern. As for what I say in the media or what's written on social media... honestly, it doesn't matter as much as what I say to him. So, that's very clear between us."
Follow @htshowbiz for more