Liar's Dice: The tale behind india's official entry to the oscars
Updated on Oct 19, 2014 02:49 PM IST
Geetu Mohandas has gone from child actor to director of an Oscar-nominated film, with Liar's Dice — her directorial feature debut and India's official entry to the Academy Awards. Geetu talks to HT in a candid coversation.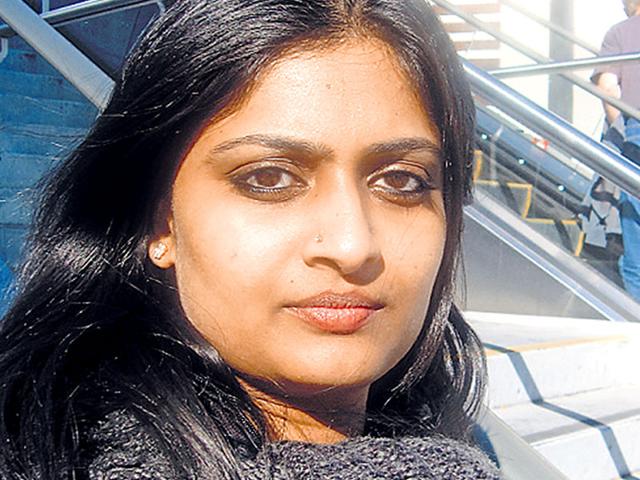 Geetu Mohandas, 33, has gone from child actor to director of an Oscar-nominated film, with
— her directorial feature debut and India's official entry to the Academy Awards. Kochi-based Geetu started out as a child artiste in 1986, but her true passion, she discovered, was filmmaking. She much prefers to give orders rather than take them, she says, chuckling.
Excerpts from an interview with Hindustan Times…
The Liar's Dice Oscar nomination took a lot of people by surprise. Were you expecting it?
After the film was selected for the Sundance festival in the US, I began to think that it might be possible. We had exceptional actors, a good story line, a perfect locale and amazing cinematography, so I had pinned much hope on it.
What inspired you to write the story?

Liar's Dice is the story of the faceless people who live in our midst. Kamala [the wife of a migrant labour], her daughter, a goat and a stranger are the main characters. Initially, people laughed at the idea of making a Hindi film with no singing or dancing or masala ingredients. This was in 2007, when I first wrote the plot. But I didn't let their reactions bother me. I don't know formula films, but I love to make out-of-the-box stuff. So tribal woman Kamala leaves her village with her daughter and goat in search of her missing husband, a construction worker. On her way to Delhi, she meets a stranger, a deserter from the Army. Well aware of danger ahead for her, he decides to accompany them. Thus the story unfolds. My intention was to showcase the strength of woman. The goat in the film symbolises hard realities.
Why did it take so many years to make the film a reality?
I conceived the story seven years ago but no one was willing to finance it. Then, in 2008, my 22-minute short film Kelkkunnundo (Are You Listening) came out, with a world premiere in Rotterdam. It went on to win three international awards, so I decided to try my luck again with Liar's Dice. My husband, Rajeev Ravi, also cinematographer of the film, encouraged me too. So I applied for funding and the Hubert Bals Fund [an initiative of International Film Festival Rotterdam] helped me to complete the film.
Your locale was one of the last Indian villages on the border with China?

Yes, Chitkul is the last village in Himachal Pradesh, along the China border. Its dialect is spoken only in a 20-kilometre radius. My husband [also cinematographer of Dev.D, Chandni Bar and Gangs of Wasseypur] helped me find Chitkul.
Is it true that you gave your actors no script?

Yes, it is. I just explained the situation and storyline to them. Geetanjali Thapa [who plays Kamala] and Nawazuddin Siddiqui [the stranger] are masters of their craft. I told them not to act but to make it their reality, and they did. The film has already won two national awards — Best Female Actor and Best Cinematography.
There were some shrill voices of protest too, after the Oscar announcement…

I heard that some directors complained that my film had not been released or shown anywhere. The truth is, I applied in the prescribed formats, but I did no lobbying. To be honest, I don't know what lobbying is.
Would you say you're done with acting?

I last acted in Adoor Gopalakrishnan's Naalu Pennungal, released in 2007. I think my acting career is over. Now I will concentrate on direction. I am planning to direct a Malayalam feature film next. But the Oscar is on top of my mind… I am keeping my fingers crossed.
Personalise your news feed. Follow trending topics