Rangoon is about a strong woman: Kangana Ranaut
Published on Feb 07, 2017 02:55 PM IST
Kangana Ranaut will be seen as a film actor in Bishal Bhardwaj's upcoming film Rangoon. The film will also feature Shahid Kapoor and Saif Ali Khan.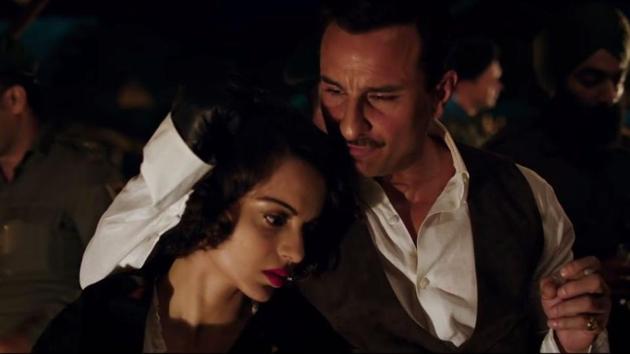 Kangana Ranaut, who will be seen as 'fearless Julia', a leading actress who travels, performs and entertains soldiers of the British Indian Army in Vishal Bhardwaj's period drama Rangoon, says the film is a perfect Women's Day watch as it's about a strong woman.
"In Rangoon, Julia is a strong female character and the story revolves around her. Therefore, I believe that this film is quite important for Women's Day and perfect to enjoy on that occasion," said Kangana on Monday night while interacting with media at Mumbai airport as she was leaving for Delhi.
The movie has elements from the British era as it is based in the 1940s when India was fighting for independence.
The 29-year-old actor, who loves getting into the skin of her character, arrived at the airport in a vintage car, as Jaanbaaz Julia is seen travelling an exquisite vintage car in the film. "I felt very nice riding the vintage car. It's a new experience for me," Kangana said.
She will felicitate and interact with jawans at an army camp in Jammu on Tuesday.
About the promotion in the army camp, she said, "Going by the plot of the film, we are going to Jammu and Kashmir to promote the film. We will be promoting the film in between the army camp."
Co-starring Saif Ali Khan and Shahid Kapoor, the film is due for release on February 24, ahead of International Women's Day which falls on March 8.
Personalise your news feed. Follow trending topics