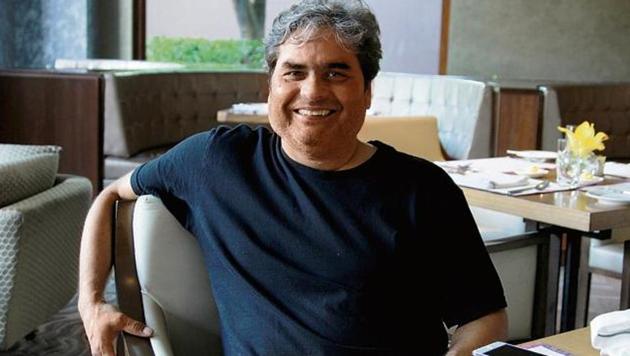 Rangoon: There's lawlessness in India, says Vishal Bhardwaj
Vishal Bhardwaj, whose film Rangoon is set to release this Friday, says that one needs to think twice before saying anything these days.
Mumbai | By IANS
UPDATED ON FEB 23, 2017 04:37 PM IST
Acclaimed filmmaker Vishal Bhardwaj feels that one can get away with anything in India, and says "there is no respect for law and no law enforcement" in the country.
Asked about the law situation in the country, Bhardwaj said on a news channel, "There's lawlessness in this country, you can get away with anything. There's no respect for law, you can get away with anything, there's no law enforcement. Till the time there's no fear of the law, then nothing can happen."
Bhardwaj has time and again picked a rustic lingo to add power to his cinema. In an IANS interview in the past, the National Award-winning filmmaker had reacted strongly to diktats on film content by the Central Board of Film Certification. He had said that the censor board behaves "like the Taliban" and that the body should be "chopped off".
Now he says that filmmakers need to be protected by the Information and Broadcasting ministry.
He said, "If a film is censored by the CBFC -- a government body, then how and why should anyone from a village corner sue us directly? We should be indemnified by the state. After the certificate is issued, there should be a tribunal and you can go directly to the tribunal and sue over there. That person will not come to Delhi and many things will be taken care of. Once my film went to the censor board and one of the members told me, 'The problem with your films is that your films look real and that's scary... We don't want to see the mirror'."
On being asked if he could have released the movie Haider today, he said, "No, no way... these are the times that we think twice before saying anything and even saying this we think twice."
For now, the multi-talented Bhardwaj -- a writer, singer, composer, director and producer -- is excited for his forthcoming directorial Rangoon. The period drama is set in the 1940s amidst the turmoil of India's independence struggle, and includes some historic references.
The film, starring Kangana Ranaut, Saif Ali Khan and Shahid Kapoor, is releasing on Friday.
Close