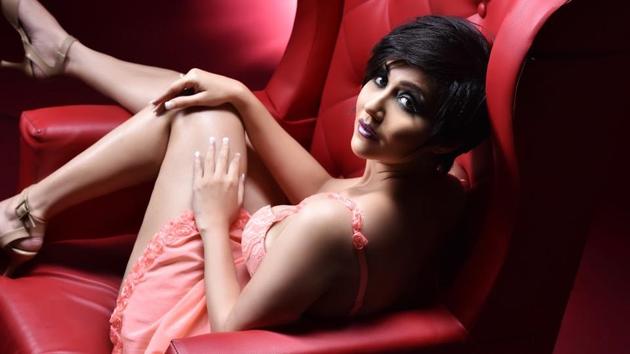 Swastika Mukherjee: Don't want my daughter to be coward growing up in a society that isn't liberal at all
Actor Swastika Mukherjee shares why she believes in not just standing up for what is right on social media but in reality as well. She also urges everyone to do the same and not voice opinion sitting in the comforts of their homes.
PUBLISHED ON MAY 15, 2019 02:25 PM IST
Detective Byomkesh Bakshy! (2015) actor Swastika Mukherjee does not believe in armchair protests. She not only tweets her opinion on issues, but also hits the road to show her support. For instance, the HokKolorob Movement that saw students of Kolkata's Jadavpur University protest demanding investigation of the molestation of a female student within the university campus. Recently, she also raised her voice when Anik Dutta's film Bhobishyoter Bhoot was banned in Bengal over political reasons.
Read: I feel like a struggler: Swastika Mukherjee
"I am conscious about what I do. I don't regret it. Giving an opinion and discussing burning issues with friends over a drink isn't enough anymore. Also, writing your opinion on social media is just not enough. It's important to move over social media and stand up for what is right in reality," says the actor, urging people to move out of the comfort of their homes and voice their objection against what's wrong.
Swastika adds that it makes a difference, more so when one knows people will listen to them. "I don't want my daughter to grow up in a society that is not liberal, where there is no creative freedom and most importantly I want her to have a voice of her own and not be a coward. So come what may I would continue to voice my concern," she sounds determined.
But considering many of her tweets have received backlash, what's her take on trolls? Swastika says that's "nothing new" and also that such things "won't stop" her from speaking her mind. "My opinion is mine. There are people who have nothing to do but abuse others without any knowledge. They are mostly jobless or those who don't think rationally," says the actor, who was seen in the anthology Bollywood film Mumbai Cutting (2010) and the web film The Lovely Mrs. Mookherjee.
Swastika also points that since social media platforms give people access to post their opinion publicly and abuse anyone, people often tend to misuse this. "Imagine how insensitive people have become. You see people getting beaten up (mob lynching) and without helping those in need, spectators will just make videos. Why become so judgmental? People need to focus on right things and not waste time on unnecessary issues," concludes the actor, hoping that everyone should "become strong, speak up and focus on what is right".
Author tweets @Shreya_MJ
Follow @htshowbiz for more

Close