Toba Tek Singh movie review: Pankaj Kapur disappoints, all eyes on Nawazuddin Siddiqui's Manto
Aug 27, 2018 05:13 PM IST
Toba Tek Singh movie review: "Upar di gur gur di annexe di bedhiyana di moong di daal of di Pakistan and Hindustan of di durr phitey mun" makes more sense than Ketan Mehta, Pankaj Kapur's film.
Toba Tek Singh
Director - Ketan Mehta
Cast - Pankaj Kapur, Vinay Pathak
Rating - 2/5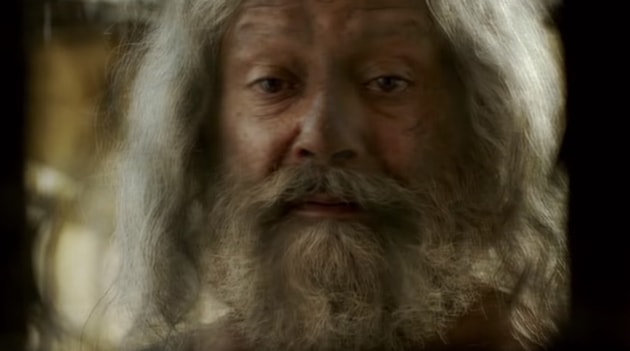 The sheer anticipation of the extraordinarily talented Pankaj Kapur coming together with the exceptionally virile director Ketan Mehta for the first time is nipped in the bud in this vapid though not inopportune adaptation of Saadat Haasan Manto's story Toba Tek Singh.
Kapur's performance as the catatonic casualty of a severe socio-political persecution that left thousands dead or homeless ought to have been the highlight of the 70-minute film. Sadly Kapur interprets Toba Tek Singh's silent protest as a kind of stuporous mind-freeze. The numbing antics of the mental asylum's inmates is jarring and often overdone to the extent of seeming caricaturesque.
Just because the characters in Manto's story are trapped in a state of psychological disorder the film takes upon itself the task of visually manifesting "madness". The idiosyncrasies and wacky antics of the unhinged inmates borders on the ludicrous. By literally tearing the pages out of Manto's cunningly political parable, Ketan Mehta has done a great disservice to the original text.
While the central conflict "a nation suddenly divided" remains in the background on screen we see a plethora of actors some of them no doubt capable of shouldering the original story's representational characterization offering an amusing manifestation with their 'madness'. The way the actors play out the psychologically disturbed characters is an insult to people who suffer psychological disorders.
Curiously an incident from another Manto story Khol Do, in which a traumatised rape victim opens her salwar reflexively as soon as someone says the words 'Khol Do' is hijacked into Ketan Mehta's telling of Toba Tek Singh's story, as seen through the eyes of Manto himself, played rather quietly and efficiently by Vinay Pathak in a film groaning with broad performances.
On the plus side the film is shot on believable arid locations and the camera work (by Raktim Mondal) is probing and pungent. But I am afraid Manto's complex story of a country suddenly amputated into two is rendered with a stiff trite and hammy historicity and an exasperating absence of pure emotions. This film does inexcusable violence to Manto's mastery over the literature of Partition.
Follow @htshowbiz for more