"Indian Idol was really special because it went to so many small towns," says Meiyang Chang
Meiyang Chang who was the winner of the third edition of Indian Idol, went on to host the show in the next two seasons.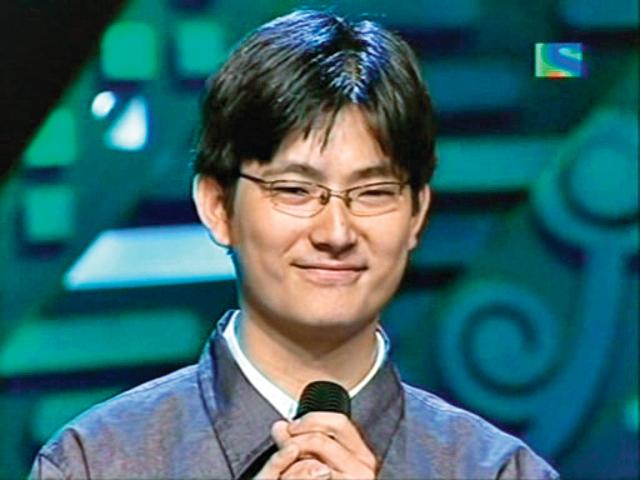 Updated on Jan 09, 2016 08:17 PM IST
You won the third edition of Indian Idol and went on to host the show in the next two seasons.
Participating in Indian Idol came about from one of those fluke auditions you give and somehow get through!
Hosting the show was a different ball-game. I had changed, I was more confident. As a host, you know so much more about the show, and how it works. Also, you feel a kinship towards all the contestants, because you have gone through it all - the same excitement, fears and insecurities, the bonding that happens among the contestants, and between the contestants and the judges.
With so many music reality shows today, where does Indian Idol stand?
Being one of the first musical reality shows sets Indian Idol apart. It was one of the pioneers.
Sa Re Ga Ma Pa was one of the first music talent contests on Indian television. How different is Indian Idol?
Sa Re Ga Ma was there long before Indian Idol came into the scene. But Indian Idol is different because of its reality format and secondly, because the contestants were not all professional singers. Sa Re Ga Ma has had its history of going for classically trained singers. Besides, they never had the reality format to begin with. They started doing it only after they saw the success of Indian Idol.
But what made Indian Idol really special, especially for people like me (who are not trained singers) was that the show went to so many small towns and Tier II cities. Also, it's an audio-visual world today and performance (and not just singing) is important. To that end, Indian Idol brought this newness to music.
There was a time when people enjoyed watching television and considered it better than what it is today...
Then, people put in a lot of effort in terms of content and the way stories were shot. Some of my senior actors tell me that money was not always the criteria, people would do a lot of things for the love of it. Many of our celebrated filmmakers today were doing TV fiction back then. However, at the moment, on the fiction front at least, everything is factory-made. Quality control, acting skills, and qualifications – they don't matter at all.
When satellite channels started, they had a lot of good content. Today everything is too garish and loud.
But the public likes things that are loud, colourful and in your face. And ultimately, TV is catering to the masses, right?
But if you dish out something better, initially maybe the ratings will not be too great but if you keep providing good content, it will work after some time. A lot of these brain-dead shows make huge profits, so I'm assuming that the creatives must be thinking ki jab itna paisa bann hi raha hai, then why try harder?
From HT Brunch, January 10, 2016
Follow us on twitter.com/HTBrunch
Connect with us on facebook.com/hindustantimesbrunch
Close Story
Personalise your news feed. Follow trending topics