Shirley Setia: The 'step up' revolution #coverstars
Published on Sep 07, 2017 04:38 PM IST
The 21-year-old Indo-Kiwi singer Shirley Setia, is one of the Millennials' favourite Bollywood cover stars today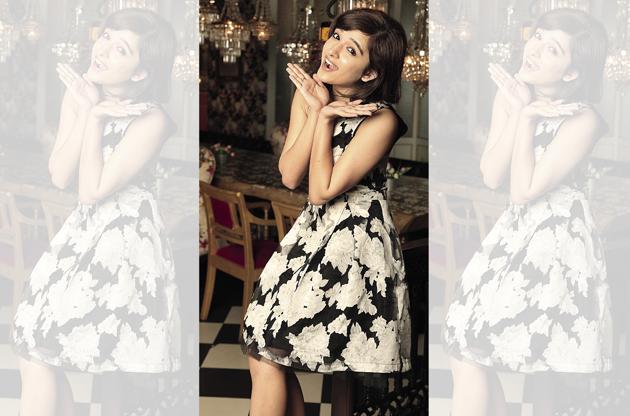 Shirley Setia, one of the millennials' favourite Bollywood cover singers today, who has recently made her Bollywood debut with the song Disco Disco in A Gentleman, never really dreamt of taking up singing as a career. Coming from a family of academicians, this girl from Auckland (New Zealand), wanted to become an astronaut instead. "While growing up, it never crossed my mind that I could ever become a singer. No one even in my extended family sings!" says the chirpy and adorable 21-year-old.
But she loved to dance. "When I was in high school, I used to take part in dance events. During rehearsals we would require to play the same lines over and over to perfect the moves. And sometimes when we were feeling too lazy to get into the play-pause-play groove, my friends would ask me to sing the lines instead," reminisces Shirley. And as luck would have it, she slowly started falling in love with the singing.
But, since back home, she had no one to really guide her she struggled with the training part. "I would watch and re-watch episodes of various Indian singing talent hunt shows on Internet and try to learn from the judges' comments. They would talk about how the 'taal' was not right, and for me it was some exotic word. I didn't even know the basic terms!" Like a sponge she started absorbing everything that she could come across in the Internet. And then one day acting on a whim, she decided to record a song with the webcam of her laptop and share it on YouTube. The song was Tum Hi Ho and the year was 2012. She didn't expect anything to happen. And for the first two weeks, nothing really happened. Then suddenly it went viral! "I stumbled upon it on T-series's youtube page!"
This was in the last year of her high school and she still wanted to become an astronaut. But the sudden YouTube fame and a scholarship camp changed things for her. "While at the camp I suddenly realized that this is too serious and complicated for me. I am still fascinated by the outer space but I didn't want to study it as part of the syllabus," she confesses.
So, to the shock of her parents, she opted for a Commerce course and took music as a minor subject to get that much-needed formal training. "Although my parents were quite sure that I would eventually grow out of this phase, my love for music kept growing. I kept recording songs and kept putting them up on YouTube and social media kept showering me with love. I also slowly even learnt to edit my videos."
She also participated and won a contest held by T-series on YouTube. But, she knew that if she wants to take up singing as a profession and stick to Bollywood songs, she needs to be in Bollywood. "I would come to India during vacations and try to network. It was tough because in that one month all my relatives here would insist that I stay with them for a few days, and none of these people live in Mumbai!" she recalls. But during one such whirlwind trip, she managed to meet singer Mihir Joshi who invited her to open his gig in Mumbai last year. And that was the turning point.
"Although I had announced it on my social media pages that I will be performing in Mumbai, I came here without expecting much," she says. It was an open venue at a mall and before her performance ended the entire area got jam-packed. "The organisers had no idea this could happen and backstage they came and asked me, "Listen, do you have an exit plan?" ...I didn't! I had come with my mom, who was in the audience, and thought would take a cab with her and go back to the hotel," she laughs. That was the first time she experienced the physical presence of her fans.
"Today I call my fans Team Shirley…One of them has even got my autograph signed on her arm….can you believe it! They are my extended family and they are very much a part of this journey. Because, if I hadn't got so much support from them I would probably be still doing my post grad! It's been less than a year that I have relocated to India and touchwood I have found love and support from everyone in the industry," she says.
Follow @ananya1281 on Twitter
Follow us on twitter.com/HTBrunch
Connect with us on facebook.com/hindustantimesbrunch
Personalise your news feed. Follow trending topics