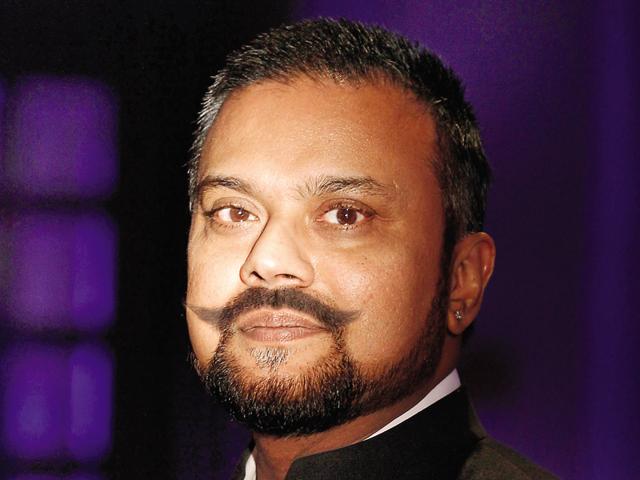 What's author Ravi Shankar Etteth's favourite opening sentence?
Journalist-author Ravi Shankar Ettetth says in a way, The Book of Shiva wrote itself.
UPDATED ON APR 22, 2016 05:59 PM IST
Birthday: May 24
Sun Sign: Gemini

Hometown: Palghat, Kerala

Place of Birth: Palghat, Kerala

School/College: Dropped out, twice

High Point of Your Life: Still looking

Low Point Of Your Life: Haven't found it yet

Currently I am: In a situation

You have written crime fiction as well as paranormal short fiction. What made you write a spiritual novel?
The Book of Shiva sort of wrote itself. It wasn't niche-specific when I started out. I began writing about a journey and kind of tagged along with the protagonist, a monk named Asananda, who is on his way from Rishikesh to the Himalayas to find moksha by another name.
You are a journalist, an author and a cartoonist. Which medium do you find most satisfying?
Writing. Then drawing. I think I'll illustrate my next book.
What is your view on the physical books/e-readers debate?
It's got a lot to do with time management. A must-read book, which obsesses you, can be read on the Kindle, even in the car. Others, like with a lazy lover, can be enjoyed at your own pace.
How were you introduced to the world of books? Were there writers among your family?
My mother was a great storyteller. My dad, with his scripturally Sanskritic sensibility, gave me a lot of global classics to read when I was a kid. My uncle was a hotshot writer and my aunt is a well-known poet.
Who are the authors you love?
Too many. Sándor Márai, Satyajit Ray, Jo Nesbø, Amitav Ghosh, Carlos Ruiz Zafón, Daphne du Maurier, Anton Chekhov... You can't shortlist genius, only sidestep some.
What is your typical day like when you are working on a book?
I don't have one. It's just another day for me.
Your favourite fictional character.
Bernie Gunther (from the Bernie Gunther series by Philip Kerr).
Are you a morning person or night owl?
Night is my domain.
If you had to pick a favourite among your books, it would be...
The Tiger by the River.
Define your dressing style.
Experimentally conservative and faux feudal.
What advice would you give to aspiring writers?
Get it done and over with. Think of your next book when you're writing your current ones. Write two books simultaneously. Write backwards from the last chapter to the first. I've done it. Don't take yourself so seriously but do take your work seriously. You're not all that interesting, believe me.
What are you working on next?
It's done. A crime thriller set in 300 BC and no Dan Brown, thank you. It's stays in 300 BC.
Your favourite bookshop in India.
BahriSons and Midland. They even give you the right advice on what to read, and patiently.
Do you write long-hand, on a typewriter or a laptop?
On the iPad.
A word journalists should stop using. Exclusive.
A book you often re-read.
None.
The best part about your job.
The mounting excitement when a story is being broken and the facts check out.
How many emails do you write each day?
God knows. Hundreds...
Five favourite cartoonists.
OV Vijayan, EP Unny, Rajinder Puri, Nicholas Garland and James Thurber.
Democracy to you is...
The tolerance of intolerance.
Something that nobody knows about you.
Hey, it's the same thing I refused to whisper in your ear!
How many cups of coffee do you have in a day?
None.
What do you think of web comics and Internet comics?
They're brilliant. An alternate world of colour and narrative with the greatest access possible to different genres, tastes and age groups.
*
My favourite Indian authors
* Satyajit Ray's Feluda series
* Beastly Tales from Here and There by Vikram Seth
* Arthashastra by Kautilya
* The Mahabharat in the original
* Khasakkinte Ithihasam by OV Vijayan
From HT Brunch, April 3, 2016
Follow us on twitter.com/HTBrunch
Connect with us on facebook.com/hindustantimesbrunch
Close