Cyrus Mistry resigns from all listed Tata Group companies, may take legal route
Updated on Dec 20, 2016 04:35 AM IST
Cyrus Mistry resigned from five key Tata Group companies on Monday evening, news agencies and television channels reported, after weeks of a bruising boardroom battle for control of one of India's largest business empires.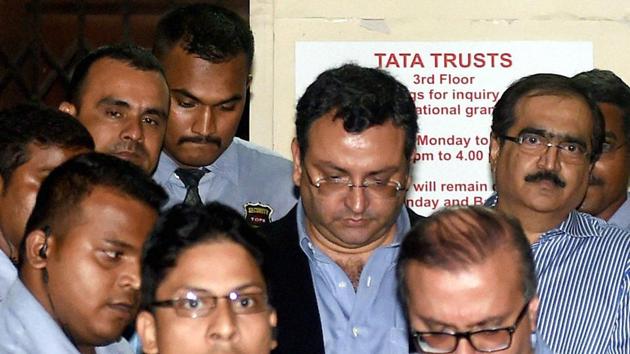 Ousted Tata Group chairman Cyrus Mistry stepped down from the boards of all its listed companies on Monday, but signalled that he would take the leadership dispute over the $103-billion salt-to-software conglomerate to the courts.
Insisting that he was opting out of the extraordinary general meeting (EGM) route to prevent further damage to the brand, Mistry said he would explore legal options to protect minority stakeholders and achieve increased awareness of corporate governance at the group. The 48-year-old Irish businessman of Indian origin also indicated that he would push for regulatory focus on issues raised so far.
Mistry was removed as the chairman of Tata Sons on October 24, after which Ratan Tata returned as its interim chairman. He will occupy the position until a selection committee identifies a permanent replacement.
Mistry told HT that he was stepping down from Tata Group boards to protect the interests of stakeholders. "I took the decision after it was concluded that going ahead with EGMs would be more destructive," he said.
Read | Mistry's resignation from boards deliberate strategy, says Tata Sons
This development would result in the cancellation of the EGM for the Indian Hotels Co, which was slated to take place on December 20. However, meetings being held to vote out independent director Nusli Wadia (such as that for Tata Steel and Tata Motors) will continue on schedule.
Mistry claimed the act of sidestepping the EGM route goes to show that his was not a fight for a position, but one intended to keep Tata Group on a sustainable path by securing long-term reforms.
"The platform has to change to the legal side from here," he said, without elaborating on his future strategies. "Having deeply reflected on where we are in this movement for cleaning up governance and regaining lost ethical ground, I think it is time to shift gears, up the momentum, and be more incisive in securing the best interests of the Tata Group… I have decided to shift this campaign to a larger platform, where the rule of law and equity is upheld."
Read | Cyrus Mistry lost board's confidence, allegations malicious: Tata Sons
Mistry said he has provided details of the "governance breakdown" at Tata Sons, allegedly caused by the actions of Tata Trusts trustees, in his representation to shareholders.
However, a press statement from Tata Sons dubbed Mistry's resignation as a "deliberate strategy carried out in the knowledge that an overwhelming majority of the shareholders were not in support" of his actions. "Unfortunately, Mr Mistry continues to make baseless, unsubstantiated and malicious allegations using selective disclosures of information against the very institution he claims to have the highest regard for. Tata Sons… will respond adequately to any allegations made by him," the statement added.
Capital markets regulator Sebi has indicated that it was monitoring the impact of charges and counter-charges made by both sides to check if any norms on corporate governance have been breached.