Mistry never submitted plans about group companies: Tatas
Updated on Nov 09, 2016 11:26 AM IST
Countering recent indications that ousted chairman Cyrus Mistry had suggested viable business plans to revive the group, including specific measures for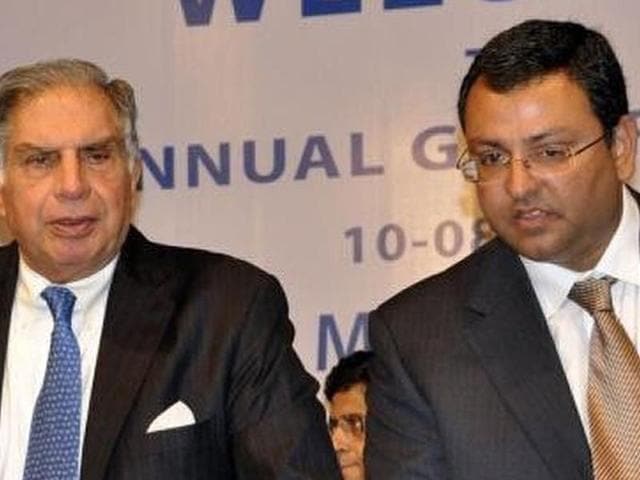 The ongoing dispute at Bombay House, the headquarters of the Tata Group, is opening up new flashpoints every day.
Countering recent indications that ousted chairman Cyrus Mistry had suggested viable business plans to revive the group, including specific measures for individual companies, sources close to Tata Sons on Tuesday said the former chairman never presented any plan.
"Mr Mistry continuously declined to submit an annual plan even though it was mutually decided at the time of his appointment and is also contained in the articles of association of Tata Sons," people familiar with the developments said.
According to the articles of association, the chairman of the $103-billion group is mandated to come up with a five-year strategic plan, besides presenting yearly plans in line with the strategic document. "The Vision 2025 document that Mr Mistry has been referring to repeatedly was given only in September this year," said the people mentioned above.
Mistry was appointed chairman of Tata Sons in December 2012 after more than a year of search, indicating that the core team for the new chairman was put in place only in 2013. According to people familiar with the working of the former chairman, Mistry submitted his first plan on April 1, 2015. "There was a full-day review, attended by the board members of Tata Sons board, including Mr Ratan Tata. This was reviewed and re-submitted in December that year, before being finalised in June 2016," said the people who asked not to be named.
The plan was again submitted in September, since the Tata Sons board found it inadequate and not sufficiently detailed in terms of milestones and performances, company sources said.
These views also throw light on the role of the chairman of the $103-billion Tata Group. In 2012, the amended articles of association of Tata Sons, listed out the matters that should be resolved by the Board, including a "five-year strategic plan that should include an assessment of the proposed strategic path of the company….and an annual business plan structured to form part of the strategic plan that should include proposed investments…"
While the performance standards for the Tata Sons chairman was formally stipulated only in 2012, the year Mistry was appointed, people at Bombay House cited examples of strategy that were regularly followed. "In 1996, it was decided that by 2000, group revenue should be R100,000 crore. In 1999 it was decided to double revenue and profits. In 2000 the plan was to maximise shareholder value, in 2002 on inorganic growth, and so on. In 2007, there was the plan that by 2012, group revenue should be $100 billion. These plans were made based on the performance of individual companies."
Tata Sons did not comment on the issue. Mails sent to the office of Cyrus Mistry did not elicit any response.