Reliance Jio crosses 100 million subscribers, to start tariff plans from April 1: Mukesh Ambani
Feb 22, 2017 10:20 AM IST
Reliance Industries Chairman Mukesh Ambani addressing a press conference in Mumbai announced that his telecom company Jio will start its tariff plans from April 1.
Reliance Industries chairman Mukesh Ambani announced on Tuesday that his telecom company, Jio, will start its tariff plans from April 1.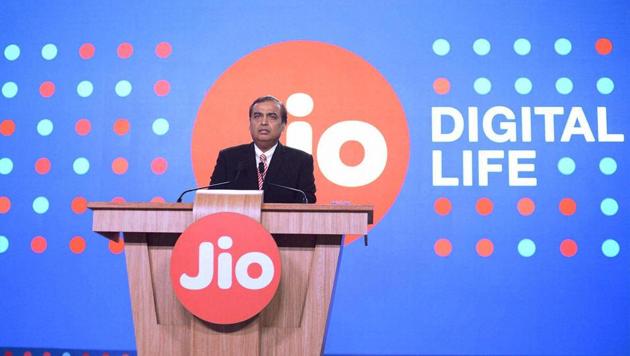 "Reliance Jio has crossed 100-million customers mark in just 170 days," he said at a press conference in Mumbai.
India's richest businessman thanked his subscribers and promised that his company will provide the cheapest services in the sector.
Ambani said Jio will offer free voice calls and that there will be no roaming charges from April 1. The telecom service provider will also double its data capacity in the coming months.
Jio's launch came after years of delay, and Reliance Industries has already invested close to Rs 2 lakh crore into the venture.
Shares of some of Jio's rivals fell ahead of Ambani's speech, with Bharti Airtel down 2.2%. Idea Cellular fell as much as 1.1%, but recovered to gain 0.41% later in the day.
The competition posed by Jio is cutting profits across the sector, with Bharti Airtel reporting its lowest profit in four years in the October-December quarter. Idea posted its first-ever quarterly loss over the period.
Jio's emergence has also spurred consolidation in the sector with Idea and Vodafone India beginning talks for a merger of their operations.