Lost your PAN card? Don't worry, here's how to download e-PAN
Published on Jul 25, 2022 12:18 PM IST
Follow these simple steps and download you electronic PAN card from the IT department's e-filing portal.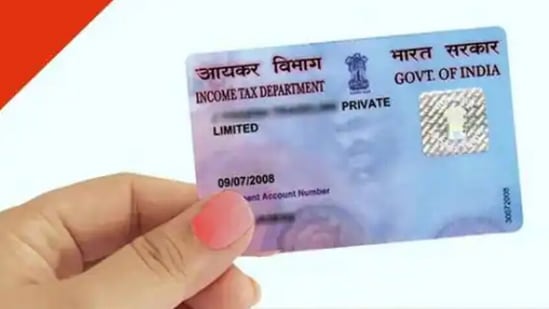 The July 31 deadline to submit income tax (IT) returns is approaching, and the Union government is unlikely to extend the due date. One of the documents required while filing ITR is the Permanent Account Number or PAN card. So, if you've lost your PAN card or misplaced it, don't worry; now you can download electronic PAN card or e-PAN card.
The e-PAN card can be downloaded instantly from the IT department's e-filing portal. Just follow these steps:
(1.) Visit the website incometax.gov.in/iec/foportal
(2.) Click on the 'Instant e-PAN option' and select 'New e-PAN'
(3.) You will be asked to enter your PAN card number (you can also enter Aadhaar number if you've forgotten PAN number)
(4.) Next, go through 'Terms and Conditions' and click on 'Accept'
(5.) You will get a one-time password (OTP) on your registered mobile number
(6.) Enter the OTP, check all details and hit 'Submit'
(7.) The PAN will be sent in PDF format to your registered email address. Download this PDF, and from it, your PAN card.