Microsoft 'best-managed' US company in 2022, study says | Check top 10
Dec 12, 2022 12:49 PM IST
'Management Top 250' is an annual list of the 250 'best-run' firms in the US, and is compiled by the Claremont-based Drucker Institute.
Microsoft Corp. is the 'best-managed' company in the United States, according to the 2022 edition of 'Management Top 250,' an annual list of the 250 'best-run' firms in the US compiled by Drucker Institute. While Microsoft maintained its top spot for the third straight edition, it was followed by Apple and IBM at second and third, respectively.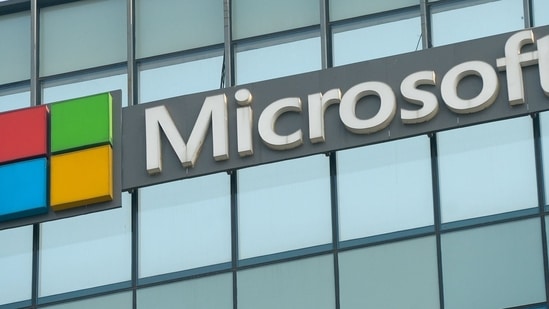 The findings have been published in the Wall Street Journal.
'Management Top 250'
Companies are analysed on the basis of their performance in five key areas: customer satisfaction, employee engagement and development, innovation, social responsibility, and financial strength. To prepare the ranking, a total of 34 data inputs are provided by 14 third-party sources; a firm is excluded from the study if there are less than two data inputs for any of the five areas.
In calculating the final score, none of the aspects is considered to be more important than the other four.
'Management Top 250' 2022 edition
Four of the top 10 entries (1, 2, 6, and 7) are from the technology sector, while the others are from categories such as business/consumer services, automotive vehicles, consumer G, retail/wholesale, health care/life sciences, and financial services.
| | | | |
| --- | --- | --- | --- |
| Company | 2022 rank (overall score) | 2021 rank (overall score) | Sector |
| Microsoft Corp. | 1 (98.6) | 1 (105.5) | Technology |
| Apple Inc. | 2 (83.2) | 3 (91.6) | Technology |
| IBM Corp. | 3 (80.9) | 4 (88.9) | Business/Consumer Services |
| General Motors Co. | 4 (80.7) | 16 (75.1) | Automotive, Vehicles |
| Whirlpool Corp. | 5 (78.9) | 39 (68.8) | Consumer G |
| Nvidia Corp. | 6 (78.5) | 6 (81.1) | Technology |
| Intel Corp. | 7 (78.4) | 5 (82.9) | Technology |
| Amazon.com Inc. | 8 (77.9) | 2 (94.3) | Retail/Wholesale |
| Johnson & Johnson | 9 (77) | 7 (80.9) | Health Care/Life Sciences |
| Mastercard Inc. | 10 (76.6) | 61 (66.2) | Financial Services |
About Drucker Institute
Located inside Claremont Graduate University, Drucker Institute is named after its founder, the late Austrian-American management consultant, Peter Drucker. According to its website, it has, since 2007, 'worked with thousands of leaders from major corporations, nonprofits and government agencies to help them make more effective.'