Uber, Ola losing sheen in India as driver incomes fall
Taxi aggregators improved the lifestyles of cab drivers, but now there are too many of them, while the pie -- in the form of cab-users -- has only gotten smaller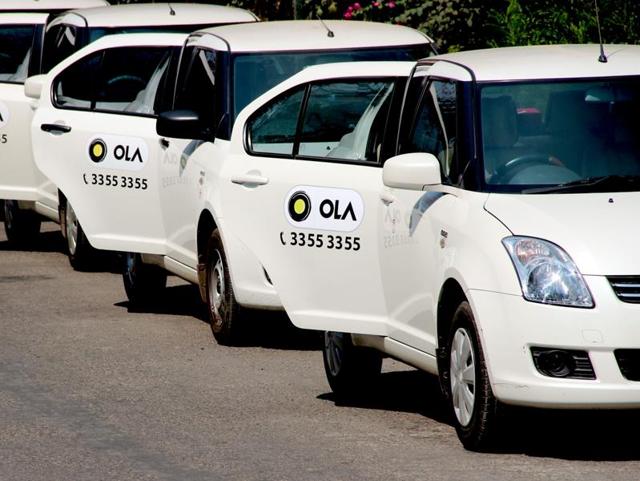 Updated on Mar 16, 2016 01:12 AM IST
Pramod Narayan's life changed a couple of years back, when he registered himself with Ola Cabs, the Indian replica of global taxi aggregating platform Uber. He had been a chauffeur in Pune for 18 years, during which time his best take-home was Rs 15,000 a month. But as an Ola driver, he was earning Rs 80,000-90,000 a month.
In Delhi, Poonam got separated from her husband when she was two months pregnant. After selling lemon and corn on streets, working on and off at call centres, and doing some part-time jobs, she finally learnt driving. She joined the Meru cab ranks, and with some experience, bought a car and joined Uber, with startling results. "In some months I have made Rs 90,000," said Poonam.
But the good times seem to have slipped by.
Narayan, Poonam and their ilk are coming to terms with tough times. "I barely make Rs 600-700 a day, now," said Narayan -- less than a fifth of what he was earning earlier. His two daughters have abandoned school. One has found job at a Lakmé Salon, and the other is working as a maid in the neighbourhood. It is time for all hands to hit the deck -- the car's EMI of Rs 13,900 a month is the first mouth to feed.
Poonam is relatively better off, still earning Rs 40,000-50,000 a month. But it comes at a cost. "I make that amount since I drive till 3AM . That is when the fares are higher," she said.
Uber and Ola drivers say their incomes have come down by a third, even halved.
When the two companies started operations in India, drivers were inspired to register with taxi aggregators, including competitors. Drivers joined the platforms in hordes – Ola has about 400,000 drivers, and Uber about half of that. Many are registered on both.
The two companies also made it easier for people to buy cars, tying up with lenders for easy financing, and offered medical insurance. Ola offers personal loans and has a Gurukul scheme for drivers' children for their education. Uber has tied up with state governments to create more "driver" entrepreneurs. All this, and the topping of flexi-time work hours, attracted drivers.
The companies achieved critical mass, but the flow of aspiring cabbies did not cease -- but it changed the incentive scheme. "Earlier, on every duty we were paid as much as Rs 200," said Rahul, a driver with Uber in Delhi. Now, there is no incentive for every ride in Uber – for four rides in peak hour a driver gets Rs 2,400; for six hour Rs 3,000, for eight hours Rs 3,500, and for 10 hours Rs 4,500.
But due to heavy traffic, drivers are unable to clock the number of rides to avail the incentives.
In Ola there was a minimum guarantee. For every trip, the driver was assured of Rs 400. If the fare toted up to less, the balance would be footed by Ola. "That also has changed," said Suraj Shetty, an Ola driver who owns two cars (one that he drives himself, and another that runs round-the-clock, driven by two drivers in shifts).
Over the months, the fare per kilometre has also dipped by a third. So Shetty is waiting and watching, before he commits himself to a third car. "It is not as lucrative as it used to be even a year back," he said. Depending on how the summer and monsoon go, he will come to a decision.
The growing number of drivers is another reason for the falling income. "Pune is a small city and the demand is limited," said Narayan. "The supply of Ola and Uber cabs is more than the demand."
There are others like Poonam who drive at night to compensate for these factors and earn a decent income. But this cannot be a long-term solution.
Ola and other aggregators, says Shetty, should keep a check on registrations. "Maybe they should stop taking enrolments at regular intervals, to regulate the number of cabs," Shetty said.
When supply exceeds demand, returns dip. That's simple economics.
Close Story