Union budget 2023: Gold, silver price shoots up after FM Sitharaman's speech
Feb 01, 2023 02:17 PM IST
Following a fluctuating start, price of both the metals increased as Finance Minister announced customs duty on articles made of gold, silver bars.
Fluctuations in the price of gold and silver was observed before Union finance minister Nirmala Sitharaman made her budgetary speech today. However, the price range for both the metals shot up after Sitharaman announced a hike in customs duty on articles made from gold and silver bars.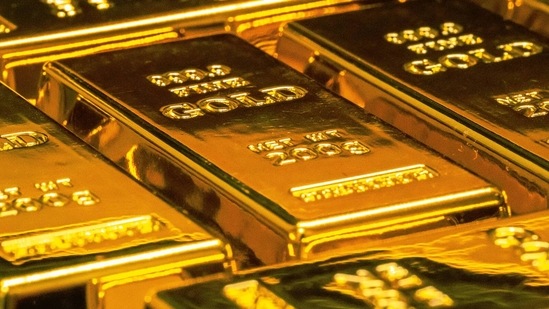 Check out 2023 budget LIVE updates here
"Customs Duties on dore and bars of gold and platinum were increased earlier this fiscal. I now propose to increase the duties on articles made therefrom to enhance the duty differential. I also propose to increase the import duty on silver dore, bars and articles to align them with that on gold and platinum," Sitharaman said during her speech.
Earlier, the customs duty on gold bars were increased in July 2022, and the hike in gold articles was announced to enhance the duty differential. This hike is seen as a possible increase in the price of locally made finished gold jewelry.
Read| Key takeaways from Nirmala Sitharaman's announcements
However, before the Finance Minister's speeche, the price of 22 carat gold weighing 10 gram went down to ₹52,650 today, and 24 carat gold of same weight to ₹57,430. Similarly, price of one kilogram of silver was ₹72,300.
Currently, the price of 22 carat gold weighing 10 grams raised up to 52,900 and 24 carat gold to ₹57,700. At the same time price of one kg silver increased to ₹73,300.