Another Russian found dead in Odisha amid probe on two other deaths
Jan 03, 2023 07:01 PM IST
Sergey Milyakov, the chief engineer of a ship anchored off Odisha's Paradip port, was found dead on Tuesday.
A 50-year-old Russian working as the chief engineer of a ship anchored off Odisha's Paradip port was found dead on Tuesday even as the Criminal Investigation Department (CID) is probing mysterious deaths of two other Russians, including a multi-millionaire in the state last month.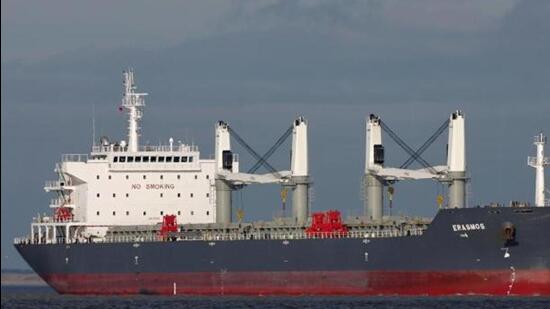 Paradip Port Trust chairman PL Haranadh said the ship's master informed them that Sergey Milyakov, the chief engineer, died of heart attack. "The body is being sent for post-mortem. His family would be informed," said Haranadh. He refused to comment further on the ship and other crew members.
Milyakov died 10 days after two Russian nationals died within two days a hotel in Odisha's Rayagada district under mysterious circumstances.
Also Read | Delhi woman dragged by car, killed: AAP MLAs set to meet top cop
Four Russian nationals checked into the hotel on December 21. Vladimir Bidenov, 61, allegedly died of cardiac arrest a day later. On December 24, Pavel Antov was reported to have fallen to death from the terrace of the two-storey hotel. His post-mortem indicated he died of internal injuries. Bidenov's autopsy indicated he died of a heart attack.
Also Read | Minister's statement can't be attributed vicariously to govt, says Supreme Court
The CID seized Antov's smartphone, laptop and passport on Monday. It earlier took samples from the ashes and remnants of the two Russians, who were cremated. The cremation triggered a controversy as the two were Christians.
A CID official said they may seek Interpol's help in probing Pavel's death. Investigators have questioned assistant sub inspector SK Singh, who was the first to visit the hotel after death of Bidenov, and three ambulance drivers.
The National Human Rights Commission also sought a report over the deaths from Rayagada police superintendent.