"Talks are indeed not moving forward and we note the complete lack of will of Ukrainian negotiators to continue this process," Kremlin spokesman Dmitry Peskov told reporters.

India started receiving the delivery of the S-400 missile defence system from Russia in December last year.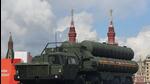 The BRICS meeting of the foreign ministers via video, to be hosted by China, will take place in the backdrop of the Russia's ongoing invasion of Ukraine and the dragging Covid-19 pandemic, which is showing signs of resurgence in pockets of the world.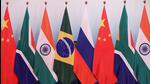 The 21-year-old Russian soldier from Irkutsk in Siberia has confessed to gunning down the 62-year-old man near the central village of Chupakhivka to prevent him reporting a carjacking by fleeing Russian troops.

On Tuesday, Kyiv's lead negotiator Mykhaylo Podolyak said that talks with Moscow were "on hold" after being held regularly in the earlier stages of the conflict but without substantial results.