Protect our children, they are living on the edge
Oct 25, 2015 11:30 PM IST
In the harsh winds of tight-fisted governments and prejudiced state administrations, safety for poor children will remain a distant mirage
Three merciless rapes of small children within a week in the country's national capital, followed by the gruesome burning alive of two children in a village in Faridabad, have once again raised, with painful urgency, the question of how we can make the world safer for disadvantaged and defenceless young children.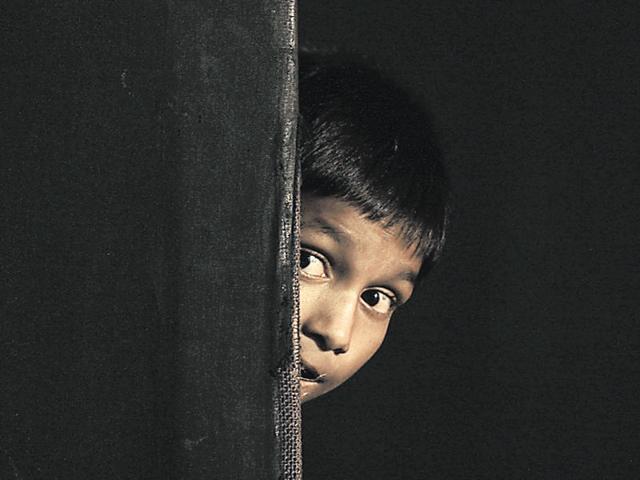 The charge that under-age teenagers had raped a two year-old girl prompted Delhi's chief minister to declare that children between 15 and 18 years must be treated like adult criminals, subject to adult trial and punishment, including capital punishment. Interestingly, Delhi's police chief saw the issue very differently, and, instead, blamed the lack of essential infrastructure of day-care services for young children.
Stay tuned with breaking news on HT Channel on Facebook.
Join Now
Indeed, as I have argued earlier in these columns, child offenders constitute a tiny fraction of people charged with heinous crimes. Children are infinitely more at risk from adults than adults are from children. Research confirms that teenaged children are emotionally and intellectually immature, and even when they transgress grievously sometimes, I am convinced that a humane society must give them a chance to reform before condemning them irretrievably to the hell of adult prisons.
Delhi's police chief is remarkably sensitive to factors that put young and poor children at risk everyday. Imagine that you are an impoverished mother of small children, who cannot stay at home to feed and tend her children unless she goes out to work and earn. In villages, the additional burden of unpaid work includes collecting firewood and drinking water from far distances. Of course, one cannot afford domestic help, and you have nowhere to leave your child in safety when you are away from home for long hours of work. There is no option except to leave the child in the care of older siblings, sometimes not more than four or five years old.
This can have disastrous impacts on not just a child's safety, but also on her health and nutrition. A well-nourished child needs breast-feeding for six months, along with nutritious supplements with breast milk for the next two years. Instead, the infant is typically fed unclean water and sometimes milk in unwashed bottles. This renders a child vulnerable to infections, and further compounds their poor nourishment. No wonder that children in Delhi's slums display even worse conditions of malnutrition than children in Sub-Saharan Africa. The impact on a child's physical safety is even more calamitous.
Child rights activists have for long demanded a national programme of public-funded crèches and day care centres as essential requirements for a child's safety, but few have heard the pleas. We have failed to recognise this as an overwhelming national priority if we are sincere in our search for greater safety, and indeed better nutrition and health of young children. Mobile Crèches, more than four decades back, recognised this need and demonstrated admirable replicable models of young child care at construction sites. Apart from compulsory crèches at MGNREGA and other worksites, ICDS centres need to be upgraded to day-care centres, with additional staff and food allocations. The challenge is greater in slums, most of which do not have functional ICDS centres. Therefore, special pre-fabricated centres for cramped and illegal slums need to be designed.
Children of homeless mothers are probably the most unsafe in the city, still the Supreme Court directions to establish sufficient shelters with child-care services continue to be ignored by all city governments, including Delhi's.
The tragic burning alive of two infants in Faridabad again resulted directly from a settled system of inequality and of violent caste oppression. Upper-caste people have for long suppressed people from disadvantaged castes — especially those who improve their economic situation or assert their social dignity — with violence, including rape, murder, arson and public humiliation. Scholar Anand Teltumbde maintains that these acts of targeted atrocities against persons of disadvantaged castes mirror most acutely the lived reality of what caste means in modern India.
The pervasiveness of such violence and institutional bias against Dalits and Adivasis led to the enactment of a special law, the SC and ST (Prevention of Atrocities) Act 1989. This mandated special courts, fast trials and enhanced punishments to prevent and effectively punish crimes against historically disadvantaged social groups. But in practice, police remained reluctant to register crimes under this Act, and barely 4% of these criminal cases resulted in conviction. Pendency in courts remain as high as 85%. An amendment to further strengthen this law was moved by the last government, to add new crimes, punish civil servants and courts that fail to perform their duties under this law, and mandate protection of witnesses. However, this bill awaits approval by the Rajya Sabha.
However, the experience of Jeetendra in the Faridabad village, who is inconsolable after losing his two young children, underscores how unsafe Dalits remain, however much affirmative justice laws are strengthened, because the political and administrative system is controlled by mostly upper castes and the rich. Police were aware of the risks to the Dalit family, and police protection ordered for over a year, but this accomplished little to protect the family from the violent hegemony of the upper caste villagers, and their confidence that they can get away with impunity.
There is no doubt that young children of India's working poor and disadvantaged castes and tribes live in conditions of imminent and multiple risks. These dangers result directly from the impoverishment and social discrimination to which the children and their parents are subjected to. There is little chance that today's Union government would be willing to invest public funds for universal safe child-care centres for poor working parents, especially after it cut the ICDS allocations by half. Also, it is unlikely to muster political will to punish upper-caste perpetrators of hate crimes against disadvantaged castes. In the harsh winds of tight-fisted governments and prejudiced state administrations, safety for young children will tragically remain a distant mirage.
Harsh Mander is convenor, Aman Biradari. The views expressed are personal