When surgical strikes become a poll issue
Oct 09, 2016 05:17 PM IST
Five days after setting a controversy over what he alleged were India's 'fake' surgical strikes against Pakistan, Sanjay Nirupam, the Mumbai Congress president, admits reluctantly that his statement might have spoiled the national discourse in the country
Five days after setting a controversy over what he alleged were India's 'fake' surgical strikes against Pakistan, Sanjay Nirupam, the Mumbai Congress president, admits reluctantly that his statement might have spoiled the national discourse in the country.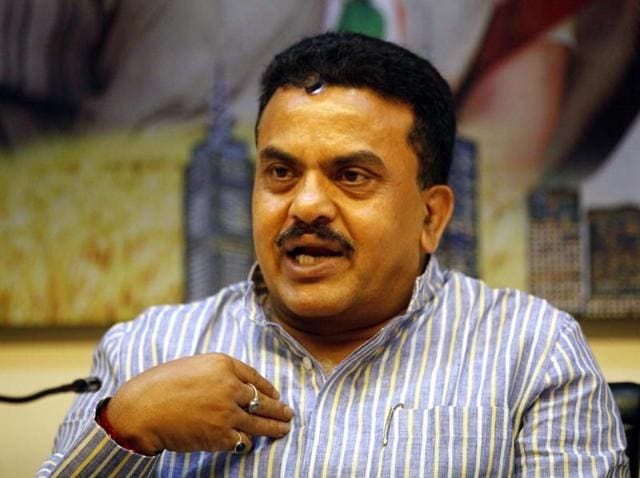 But he puts the blame for that squarely on the union government. "It is not me or the Congress which has spoilt that discourse, it is the BJP which has vitiated the atmosphere by its chest thumping over what should have been a secret operation. Why is it attempting to make political capital out of it in Uttar Pradesh which is bound for polls early next year?"
Stay tuned with breaking news on HT Channel on Facebook.
Join Now
That probably was why Nirupam and, perhaps, his party vice president Rahul Gandhi on Thursday – were targeting the Union government over the surgical strikes. While Gandhi did not go as far as to say the army action was fake, he did lambast Prime Minister Narendra Modi for "trading in the blood" of jawans.
Both Gandhi and Nirupam are seemingly pointing fingers at the Modi government for 'using' the surgical strikes for electoral benefits in the Uttar Pradesh assembly polls and Mumbai where crucial municipal corporation elections are scheduled for February 2017.
"I am not doubting the army. I am not even asking for any video proof. All I am saying is that the posters that have appeared in Uttar Pradesh are in bad taste and you cannot divide the country to just win an election," Nirupam told the Hindustan Times."We began by standing united with the government but it is now apparent the BJP is trying to derive political mileage from the strikes. No government has ever done that before.''
Nirupam is also upset at defence minister Manohar Parrikar for his chest thumping in Uttar Pradesh last week. "Why is he doing that only in Goa or Punjab or UP? Why not in Tamil Nadu or Kerala where no polls are due for another five years? And the kind of statements he is making is bound to enrage Pakistan and bring retribution upon our army. Does he quite understand? He is not worthy of being a defence minister. Modi must instantly pull him up and ask him to shut up.''
While it seemed as though the Congress was a house divided against itself, with former Mumbai president Gurudas Kamat obliquely stating in a tweet that no one should point fingers at the army, Gandhi's statement seem to have boosted Nirupam's spirits.
He says, "While comparisons are drawn with Indira Gandhi, she had never made use of the 1971 war to win any election. In fact, the first election after Bangladesh was formed happened to be the post-Emergency one in 1977 in which both she and the Congress lost soundly. And the only time that the opposition made an issue out of a war was after our defeat at the hands of China in 1962. But Pandit Nehru won that election nevertheless.''
Nirupam claims the government is mixing foreign policy with domestic issues and attempting to draw mileage from an army action, something that the UPA or the Congress never indulged in by the even after several surgical strikes during their regime.
Nirupam's claims seem to be borne out by former defence minsiter and NCP chief Sharad Pawar who later served as agriculture minister in the UPA.
"There were four surgical strikes during our terms and even when I was defence minster (in the Narasimha Rao cabinet). I never gave away any secrets. I cannot understand why confidentiality could not be maintained over this one."
Statements of Congress leaders like former home minister P Chidambaram and party general secretary Digivijay Singh have also buttressed Nirupam's views. In the run up to assembly election in five states, the Congress is fighting back hard to deny credit to Modi for the surgical strike.
"We are not Pakistan," adds Nirupam. "Every election, that country has one issue and one issue alone – Jammu and Kashmir. Whoever has the sharpest rhetoric on Kashmir in that country tends to win the election. But our elections, even after the Bangladesh war, have been fought on domestic issues. For the first time in Gujarat, during the 2002 polls, Narendra Modi brought Pakistan into our electoral discourse. He used to have cut-outs of General Pervez Musharraf put up with 'Congress' written under that photo. Now he is attempting the same thing again in UP and we must stand up to such skulduggery.
"Nationalism in this country has become very sastaa (cheap). If you raise a voice for Dalits, you are an anti-national. If you raise a voice for Muslims you are seditious. We must not allow anyone to run away with the discourse.''
Nirupam says in view of the United Nations statement that there is no evidence of a surgical strike, the Union government has a lot of explaining to do.
"But whatever may be your politics keep our army out of it. We sleep peacefully at nights because they guard our borders. Do not destroy the singular institution that we can all still be uniformly proud of," he said.
It is clear then that the Congress is making a fine distinction between the army and the government. As even Pawar who is seeking to ally with the Congress again, said, "They are in government now. We will be back next time. Then the government will belong to us."
But the army will still belong only to the country. Not to any political party.