How the Northeast can find its feet at the elite level
Published on Nov 26, 2022 08:03 PM IST
Ridiculing will not help. The BCCI needs a plan and here are some that might help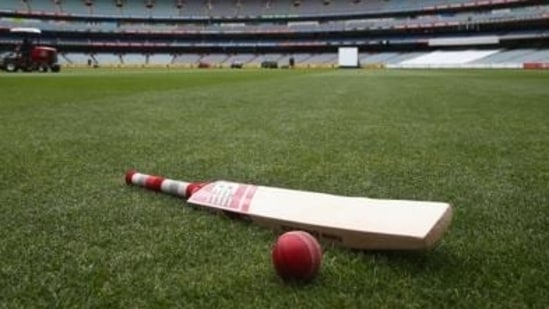 When Indian cricket board officials sit down to plan their domestic tournaments for the next season, they will have to put their brains together to figure out the best way forward for the Northeast teams.
The six newly-integrated state teams -- Manipur, Mizoram, Arunachal Pradesh, Nagaland, Meghalaya and Sikkim -- have to be provided with exposure and experience but on evidence of the Vijay Hazare Trophy league matches, it is perhaps too early to pit them against the seasoned outfits. Or the results, as it happened in the Tamil Nadu versus Arunachal Pradesh match on Monday, can get embarrassing.
In a completely one-sided 50 overs match, Tamil Nadu posted a mammoth total of 506 for two and bundled out Arunachal for only 71 runs to win by a record margin of 435 runs.
Looking at the lopsided nature of the game, international cricketer Dinesh Karthik raised a valid point.
"Does it make sense to have the northeast teams play the elite teams in the league phase. It just topples the run rates of teams and imagine if a match against one of these teams gets rained off! Can't they have a separate group and then qualify?" he tweeted.
Arunachal Pradesh were in the last spot in Group C. The others also had a tough time. Manipur finished last in Group A, losing all seven games; in Group B, Meghalaya and Sikkim made the bottom of the table; in Group D it was Nagaland and in Group E it was Mizoram.
Notwithstanding the strong reactions to Karthik's tweet, the point is, a better way will have to be found to help improve the quality of the Northeast sides. Just throwing them to the domestic lions cannot be helping.
BCCI's first Chief Administrative Officer, Prof Ratnakar Shetty, thinks that a format similar to the Ranji Trophy where the teams are divided into Elite and Plate Groups might be the answer for the 50-over format. "It was unfortunate they are getting all the flak for playing in this tournament. The fact is there is a huge difference in the standard between the top teams and the teams from the North East. For the 50-over game also we can look at having Elite and Plate groups. That is the solution, temporarily at least, to help these teams keep their momentum," said Shetty.
The teams from the Northeast can take confidence from the fact that it's a path other state teams in Indian cricket have already tread to reach a level where they are now able to match the original powerhouses like Mumbai, Delhi, Tamil Nadu and Karnataka. Vidarbha won the Ranji Trophy for the first time in 2017-18. From the Northeast region, these sides have the example of Assam and Tripura, who are now respected as opponents.
One of the things, all these teams did initially was to contract seasoned cricketers as their guest players. At the fag-end of their careers, some of the experienced players turned out for weaker teams and mentored their cricketers. From Mumbai, the likes of Lalchand Rajput and Chandrakant Pandit both played professionally for Assam and it's the best education for the cricketers because they are taught during the game how to react to a situation.
"If the three guest players are good, they can lift the quality of the rest of the players, at least the performance will not be as is being reflected now. Rajput and Chandu played in the Assam team. It helped the Assam team to grow. You need some mentor to be part of these teams, that will help them. Chandigarh, Uttarakhand can't be classified in the same bracket as Manipur & Co because there is a lot of cricket there. They have got better teams," said Shetty.
For Stanley Saldanha, during his three-year tenure from 2007-2010 as Manager Game Development for BCCI where he was looking at the region's cricket development, ensuring a good supply line is the key.
"Simple calculation is age analysis: how many years these current lot of players representing their association will play? Take the under-25 group, are they going to play for the next five years or 10 years, who is going to play under-19? Otherwise, one fine day you will find the current lot going out and there will be nobody playing cricket.," said Saldanha, a former Maharashtra player.
Getting youngsters into cricket is also a challenge. Offering incentives will help keep the youngsters' (from economically weaker sections) interest alive, feels Saldanha, who has toured extensively in the region. "I will suggest giving them scholarships, make sure everybody gets this amount of money if you play cricket till a certain age. Or, who is going to play?" the former Tata Sports Club cricketer says.
Meghalaya Cricket Association president, Naba Bhattacharjee, had responded to Karthik's tweet by saying their teams would be competitive in 10 years. "You have been playing for the last six-seven decades and we have just started five years ago, but it won't take us fifty years to reach where you have reached today. It will take us another 10 years or maybe 12 years. That sums up the whole situation," said Bhattacharjee, who is open to suggestions for the betterment of their cricket.
"It's not just a question of scoring runs and winning. If we keep playing with our teams, our players will not improve. You should see the positive side also, Maybe our six teams can be clubbed with two teams from Elite, we need to play with better teams. We need to come up with a formula to go forward, just blaming and ridiculing will not help. We need to put our heads together and come up with a format, because we are ready to bide time. There should be proper planning," says Bhattacharjee.
This Republic Day, unlock premium articles at 74% discount
Enjoy Unlimited Digital Access with HT Premium