India vs Sri Lanka: KL Rahul to miss first cricket Test at Galle
Jul 24, 2017 03:02 PM IST
KL Rahul is down with fever. His progress is being monitored by the medical staff of the Indian cricket team in Sri Lanka
KL Rahul will miss the first India vs Sri Lanka cricket Test starting in Galle on July 26. The Bangalore batsman is down with fever but is progressing well, according to a BCCI press release on Monday.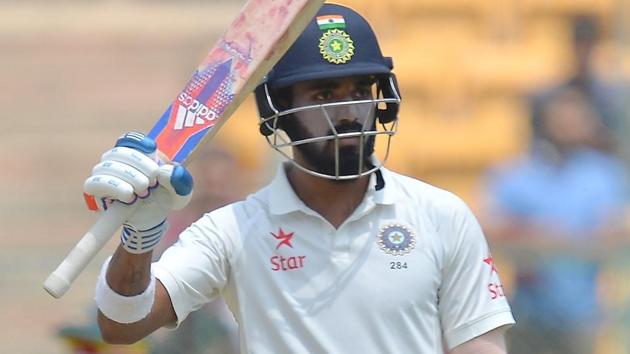 KL Rahul did not travel with the team to Galle and has stayed back in Colombo to recover.
India's first-choice opener KL Rahul, who is making a comeback from a shoulder injury, is expected to be fit for the second Test against the Sri Lankans in Colombo from August 3.
KL Rahul was sidelined for more than three months after a left shoulder surgery in April. He missed the IPL, ICC Champions Trophy and the series in the West Indies series.
The right-handed opening batsman had hit a solid half-century in the two-day warm-up game against a Sri Lanka Board President's XI.