Nepal won't dilute ODI standards: Mahendra Singh Dhoni
Mar 16, 2018 11:46 PM IST
Nepal became the latest inclusion in the ICC's ODI fold when the Himalayan nation defeated Papua New Guinea at the ICC World Cup qualifiers 2018 in Zimbabwe. Mahendra Singh Dhoni feels it is good for global development of cricket.
Former Indian cricket team captain Mahendra Singh Dhoni on Friday congratulated Paras Khadka's Nepal cricket team for gaining ODI status. Nepal secured this prestigious position on Thursday after beating Papua New Guinea at the ICC World Cup qualifiers 2018 in Harare.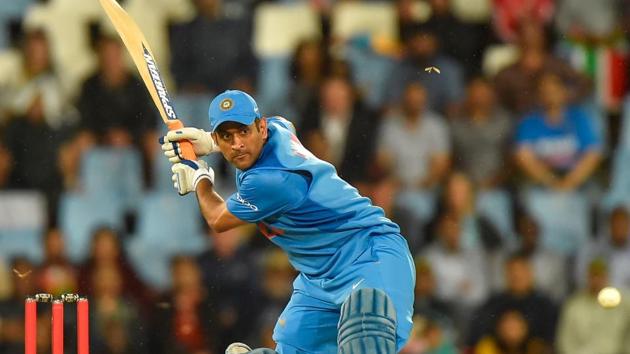 Saying it was a big achievement, Dhoni said the new-found status should transform cricket is played and administered in Nepal.
MS Dhoni, in Lucknow on a business trip, said he had met the Nepalese players during a visit to the land-locked country a few years ago and found them to be hard-working.
"It's (ODI status) a result of their hard-work and sincere effort. I don't think that participation of small teams will dilute the standard of cricket the world over," Dhoni said.
Dhoni, however, admitted that bench strength of teams like Nepal might not be that good, but sport is for enjoyment and people in Nepal will now look to improve and compete with international teams."
"To make cricket a global sport, I believe more and more such teams must come into fray, and it is good that Associate nations are trying to gain ICC's ODI status," said Dhoni.
Saying Afghanistan was a classic example of how a nation can get better as a competitive international cricket team, Dhoni said: "Consistency is important and that's why teams like UAE after playing some good cricket for a good time period, lost their way."
NO WORKLOAD PRESSURE
On the issue of workload on Indian cricketers, Dhoni said that after quitting Test cricket, he was enjoying his time with ODIs and twenty20 cricket and there was no pressure of workload on him. Indian captain Virat Kohli had earlier this week complained of too much cricket that was affecting the body.
Dhoni, who was rested from the ongoing Twenty20 tri-series in Sri Lanka, will return to action when the Indian Premier League kicks off on April 7. Kohli, too, will return to competitive cricket with the IPL.