Ravichandran Ashwin blames technology for Australia's ball-tampering scandal
Mumbai |
HT Correspondent
Mar 27, 2018 03:43 PM IST
Ravichandran Ashwin said that Australia cricket team's ball-tampering scandal was exposed only because of the technological advancements in the modern game.
Ravichandran Ashwin has blamed technology for Australian cricket team's ongoing crisis after opener Cameron Bancroft was found using sandpaper to tamper the ball following which he had been slapped with three demerit points and a fine of 75 percent of his match fees by the International Cricket Council (ICC).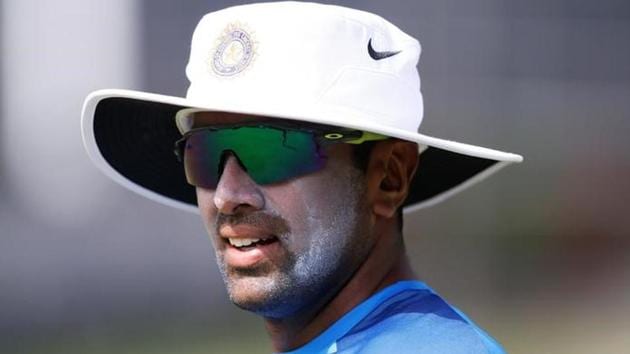 However, things took an ugly turn later on Day 3 of the third Test between Australia and South Africa as skipper Steve Smith admitted in the press conference that his side's 'leadership group' knew about the entire fiasco and had discussed it during lunch to try and create an advantage for the visitors.
While he received a one Test ban and a fine of 100 percent of his match fee by the International Cricket Council (ICC), it's anticipated that Cricket Australia might not be that lenient with either Smith or the 'leadership group' he spoke about at the press conference.
While several fans and pundits want a life ban on Smith for setting a bad example as captain and harming the integrity of the Gentleman's Game, Ashwin was of the view that these things happen at the heat of the moment and technology has a major role to play in it.
Speaking to NDTV, Ashwin said: "If the technology hadn't gone so far, we might not be talking about it here. These things happen in the heat of the moment. It's very difficult sitting at a distance and commenting on what might have unfolded and what might have happened in the dressing rooms."
"It can happen and not trying to stand for it but the fact is entirely tech-driven and we have to be careful especially when you are in the public eye and you have the responsibility to carry out yourself in the utmost dignified manner. That is one of the disadvantages of the technology growing so much. But, I would say it is literally dictating play so much in terms of cricket and life," he added.
According to a report on NDTV, neither Hardik Pandya nor Rohit Sharma wanted to comment on the issue. However, former spinner Harbhajan Singh has been quite vocal about the topic and he criticised the ICC for handing just a one-match ban to Steve Smith for the incident.