Steve Smith responsible for Australia cricket team's darkest day: Trevor Chappell
Trevor Chappell, the man who caused a storm of controversy by bowling underarm to New Zealand in 1981, said Australia cricket team skipper Steve Smith will struggle to move past the ongoing ball-tampering row.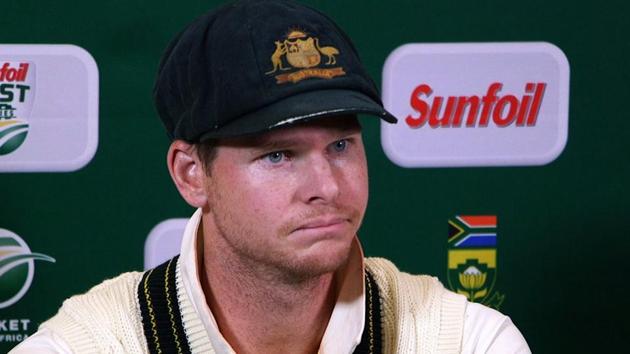 Updated on Mar 27, 2018 09:36 AM IST
Agence France-Presse, Sydney |
Agence France-Presse
Trevor Chappell's name has been synonymous with one of the most notorious unsporting acts of all time -- bowling underarm to help Australia beat New Zealand in 1981.
It won them the match, but lost him all respect, despite Chappell acting on the orders of his older brother and then captain, Greg.
Thirty-seven years later, he said it was a relief to no longer be seen as the most despised man in Australian cricket, with current skipper Steve Smith rapidly earning that accolade.
"I'm the last one who comes up on Google as the man who took the lead role in Australian cricket's darkest day -- it's a real relief I can finally drop that title," the 65-year-old told Sydney's Daily Telegraph Tuesday.
READ | Darren Lehmann to resign as Australia coach after ball-tampering scandal: Report
Smith has been banned for one match and fined after the shock admission that he and senior team members plotted to cheat in the third Test against South Africa in Cape Town on Saturday.
The scandal saw teammate Cameron Bancroft tamper with the ball by using yellow sticky tape, before desperately trying to conceal the evidence down the front of his trousers.
Cricket Australia is conducting its own investigation with more severe punishment widely expected to be handed down on Smith, potentially a year-long ban, amid global shock and condemnation over his actions.
Chappell said they will long be haunted by what they did.
"What I did has lived with me ever since and it will be the same for Smith and Bancroft," he said. "They will struggle for the rest of their lives and be known as the ones who brought Australian cricket into disrepute.
READ | Steve Smith's ball-tampering ploy 'absolute stupidity': Sourav Ganguly
"Whether it haunts them for the rest of their lives is down to them, but I haven't been able to shake off what happened to me in 37 years."
Chappell's underarm ball along the ground was a spur of the moment decision with New Zealand needing six off the last ball to tie the one-day game. It was not illegal at the time, although it went against the spirit of cricketing fair play.
Both Chappell brothers have since spoken publically of their embarrassment, and the toll it took.
READ | Steve Smith, David Warner should be treated leniently: ex-India pacer Ashish Nehra
Trevor Chappell said the controversy cost him his marriage and the chance to have children.
"I struggled a lot with it mentally. I was vilified for years and people will still ask about it," he told the newspaper.
"My marriage broke down and I never remarried or had kids. These days, all I do is coach cricket to kids and play golf."
Close Story