180 tourists rescued at Mussourie's Kempty Falls after heavy rains
Updated on Sep 03, 2018 02:23 PM IST
The 40-feet waterfall in Mussoorie was closed in July as well during another bout of rainfall in the state.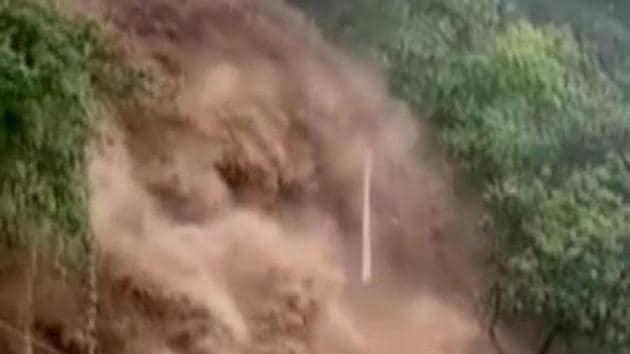 At least 180 tourists were evacuated from Mussourie's famous Kemty Falls after heavy rains resulted in flood-like situation on Sunday evening.
The water from 40-feet fall spilled on to the main road after debris from landslides accumulated at the origin of the fall. The flooding of the road forced tourists to take cover by climbing the hills. Water even surged into shops in the area.
"Water came rushing through the fall and within seconds, the road was flooded. People made hue and cry. But, we collected ourselves, informed the police and started rescue operation," said Rakesh Kumar, a local shopkeeper.
"With the help of shopkeepers and locals, the police led the rescue operation and safely took out all the tourists," said Prakash Pokhriyal, station officer Kempty said. Top officials also carried out inspection of the area.
The situation at the Falls, however, has returned to normal but the weather condition in the state is not expected to get better anytime soon as the met office has predicted that Uttarakhand will continue to receive "heavy rain" over the next four-five days.
The famous waterfall was closed in July during another bout of rainfall in the state.
Last week, seven people were killed in Tehri in a landslide triggered by heavy rainfall. Two brothers were also buried under debris after landslide in Chamoli district.
Personalise your news feed. Follow trending topics