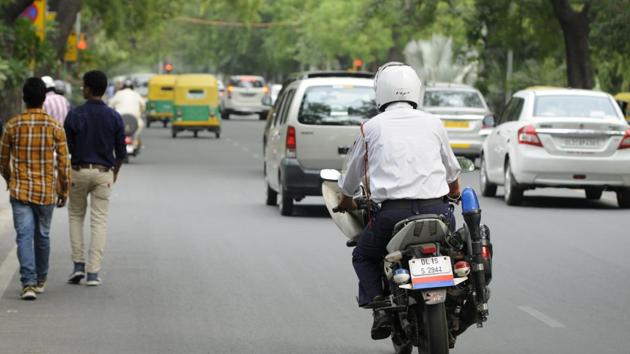 Coming: A biometric attendance system to ensure Delhi traffic cops do not play truant
According to sources, the system was put in place to ensure more visibility of traffic cops on the field. The police department has already purchased 50 biometric systems
UPDATED ON JUN 26, 2017 01:16 PM IST
You are likely to see more traffic personnel across roads in Delhi in the coming days as the police have planned to pull them up and make them more disciplined.
In order to ensure that the traffic personnel get to the field on time and do not leave before their duty hours are over, a biometric system for attendance across all traffic zones will soon be put in place.
The Rs 6 lakh project is to ensure that none of the traffic personnel skip their duty hours. From now on, a traffic personnel will have to reach the zone office on time and mark his attendance by scanning his finger print on the biometric system.
After his duty gets over, he will again have to log out from the system that will automatically calculate the number of hours he worked. His leaves will also be recorded in the system.
According to sources, the system was put in place to ensure more visibility of traffic cops on the field.
"The aim was to put in place a full proof and transparent system. There were complaints that some personnel skip duty and do not complete their work hours. The biometric system will ensure that they are more disciplined. It will be a more modernised way of marking their attendance that will not have any gaps. We will know who worked for how many hours, besides who is on leave and when. So, the system will be more transparent," a senior police officer said.
"It will also ensure more visibility on roads as all personnel will reach on the field on time. It will help them organise their time better," the official added.
The police department has already purchased 50 biometric systems that will be installed across 11 traffic zones and five ranges in the capital. The installation has begun and will be completed soon.
Close