Delhi most unsafe city, tops crime chart among 19 major Indian cities
Hindustan Times, New Delhi |
Shiv Sunny and Shubhomoy Sikdar
Nov 30, 2017 11:31 PM IST
Delhi reported 33 per cent (13,803 cases out of total 41,761 cases in 19 cities) of total crimes against women followed by Mumbai.
Delhi recorded 23 criminal cases every hour last year, a 15% jump from 2015, making the national capital the most unsafe of all metropolitan cities in India, official data released on Thursday show.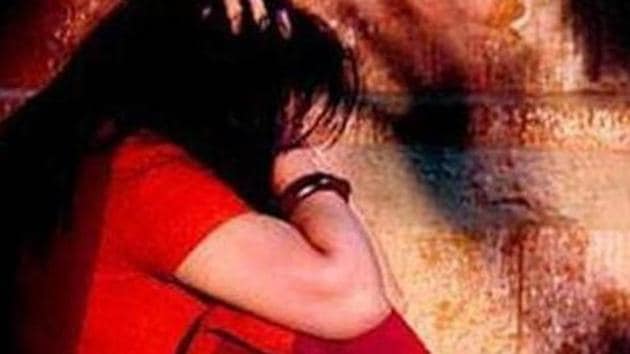 The National Crime Records Bureau (NCRB)'s numbers show that nearly 39% of all criminal cases in India last year were recorded in Delhi, home to nearly 17 million people.
While crime against women was the highest in Delhi among 19 cities, 20 children also fell victims of different crimes in the capital daily, the data show.
Madhya Pradesh recorded the most number of rape cases in the country in 2016.
Uttar Pradesh was the most unsafe in the country, recording 9.5% of all crimes reported in India last year. And for the third year in a row, Maharashtra was the most corrupt state with nearly 23% of such cases recorded across the country.
Delhi Police attributed the high crime numbers to "pro-active and fair registration" of FIRs and the introduction of e-FIR which allows people to submit complaints online.
"We encourage people to report crimes. Any complaint of non-registration of FIRs is taken very seriously. Because of this, a large number of NCR residents too choose to get their complaints filed in Delhi," Dependra Pathak, Delhi Police's chief spokesperson, told HT.
Delhi Police is under the Central government, which is one of the friction points between the Arvind Kejriwal government and the Narendra Modi regime. Kejriwal has been pushing for bringing policing under the state.
Among the crimes recorded in Delhi, the number of other heinous offences such as murder, kidnapping and economic offences were also among the highest across metropolitan cities, categorised by a population of more than two million people.
Of the 19 cities on the NCRB list, Bengaluru was a distant second with five FIRs filed daily.
Though murders in Delhi rose only marginally (three percent) from the previous year, 144 of the victims were women allegedly killed for dowry. Kidnappings, meanwhile, decreased by almost 10%, yet Delhi led the chart with 48.3% of all abductions in metropolitan cities.
Pathak said the overall crime figure did not depict the real picture and that the increase was mainly because of increase in thefts, almost half of them being thefts of vehicles.
The number show Delhi to be the most unsafe for vehicle owners as half of all 74,293 vehicles stolen across India last year were from the national capital.
"This year we have seen a 24% dip in heinous crimes such as kidnappings, robberies and crimes against women. Last year too saw a dip in heinous crimes," the officer said. The number of crimes committed by children has also seen a steady rise over the years.
Not only did Delhi lead the list with 35% of all crimes by juveniles in cities, it also witnessed an increase by nearly 20% last year.
The data comes just days after a teenager was stabbed to death on a Delhi bus, allegedly by a group of five minors, aged between 13 and 16.