MCD elections: Online petition asks parties to spell out plan for pollution, garbage in Delhi
Apr 05, 2017 12:07 PM IST
The petition on Change.org demands increase the total forest and tree cover of NCT of Delhi from 299.77 sq. km. to 320 sq km by May 2019 by planting native trees, shrubs and creepers, implement a complete ban on plastic carry bags and bottles with strict enforcement
A Noida resident has floated a petition on Change.org asking the BJP, Congress, AAP, Swaraj India and BSP to support a green agenda for Delhi for the 2017 MCD elections.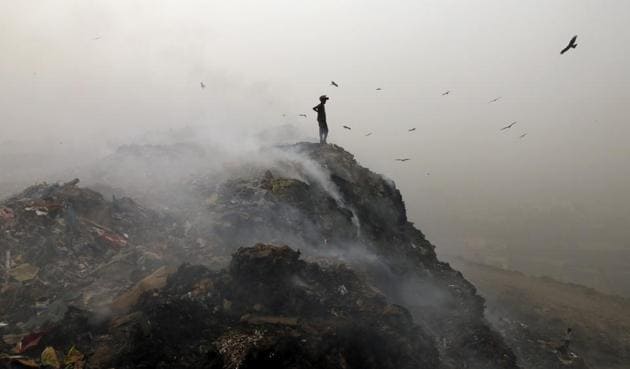 "We do not see much emphasis on environment and nature conservation by our governments, perhaps because we as citizens do not make it our priority. Which is why we need GREEN Voters, people like you and me, who understand that a healthy natural environment is most critical to our well being," the petition by 34-year-old Radhika Bhagat reads.
Stay tuned with breaking news on HT Channel on Facebook.
Join Now
The demands include "increase the total forest and tree cover of NCT of Delhi from 299.77 sq. km. to 320 sq km by May 2019 by planting native trees, shrubs and creepers, implement a complete ban on plastic carry bags and bottles with strict enforcement. Instead promote cloth or jute bags and paid water dispensers".
The activist also demands that parking spaces in the city should be made of porous material, allowing ground water recharge, shut down Okhla waste plant and other such polluting projects or industries in Delhi which are violating the Air (Prevention and Control of Pollution) Act and Water (Prevention and Control of Pollution) Act. The petition also demands waste segregation, composting of organic waste and proper management of waste in all localities of Delhi.
"The recent post-Diwali pollution was a rude shock for all of us that the very air we breathe in is toxic. But we really should have heard the alarm bells ringing long ago... The natural environment we live in impacts our quality of life, our physical, mental, spiritual health and that of countless other species with whom we share our once beautiful city… Without nature, we cannot exist!"
"Because trees, wildlife and rivers do not have a vote! You can be their vote," it says.
After the petition achieves its target of signatories, Bhagat along with activist Verhaen Khanna of New Delhi Nature Society plans to meet representatives from all political parties contesting for the 2017 MCD elections and "present our petition to them asking for these recommendations to be added to their party manifestos".
"All the voters should focus on voting for the candidate who will prioritise environment conservation. All the candidates should take this call for action seriously and make a strong green manifesto," Khanna, a New Friends Colony resident, said.
The duo also plans to spread the message to the resident welfare associations.