CM Arvind Kejriwal launches e-RTI, Delhi becomes 2nd state to accept online applications
Delhi became the second state to launch online RTI platform as chief minister Arvind Kejriwal inaugurated the e-portal on Monday.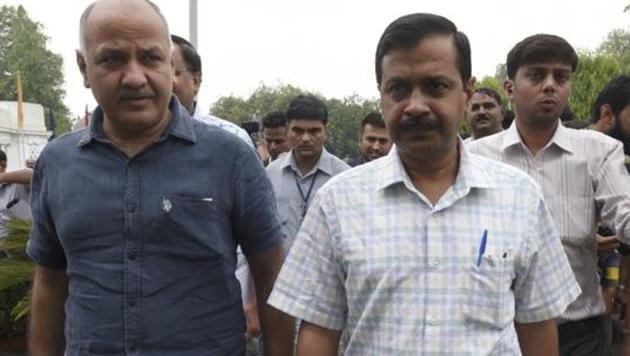 Updated on Jul 10, 2017 08:11 PM IST
Filing an RTI application with the Delhi government is now just a click away. On Monday, Delhi became the second state to launch e-RTI portal that will enable citizens to file online Right to Information (RTI). Maharashtra is the first state to launch the online RTI platform.
Speaking at the launch, Kejriwal, who has been an RTI activist himself before he plunged into politics, said in order to make government functioning more transparent, there is a need to put all relevant information online and the Aam Aadmi Party government is working in that direction.
"There is a need to take the RTI to the next level. If all governments put all relevant information, which affects people's life and helps in bettering transparency, there won't be any need to file RTI to seek information," said Kejriwal while addressing Delhi government officials after launching e-RTI portal of Delhi government.
"For example, if the concerned department puts daily sales reports of the ration shops online, people won't have to file RTIs to seek information. People of respective areas would be able to straightaway verify the claims. Similarly, the PWD can put measurement book and bills of all work online...As next step we will try to put all information online so that people won't have to file RTIs," Kejriwal said.
The portal launched on Monday will enable citizens to file RTI and seek information related to 172 departments of the Delhi government including the office of the chief minister and his ministers.
Read: Now file RTI applications on MCD online
The e-RTI portal, which has been designed by the National Informatics Centre (NIC), includes filing of application, payment of fees and getting replies online. An applicant will also be able to track the status of RTI application.
The e-RTI application fee will have to be paid through net banking. Citizens can file the e-RTIs by logging at www.rtionline.delhi.gov.in
You can also call at 011-23392726 and 011-23392421 for any queries related to the process of filing the RTI.
Close Story