Three Delhi sisters died of 'severe malnutrition', say doctors
New Delhi, Hindustan Times |
Anvit Srivastava and Anonna Dutta
Jul 26, 2018 10:17 AM IST
While the children's mother was found to be mentally unstable, their father, a rickshaw puller, has not returned home and efforts are on to find him.
Three girls — aged eight, four and two years — who died in an east Delhi hospital on Tuesday, succumbed to starvation, police said on Wednesday, quoting the initial autopsy report.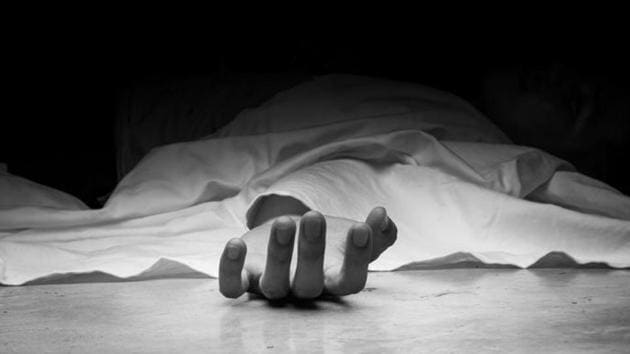 While the children's mother was found to be mentally unstable, their father, a rickshaw puller, has not returned home and efforts are on to find him.
The children were identified as Mansi (8), Shikha (4) and Parul (2).
Beena, a 29-year-old woman who was living in the slums of Mandawali with her husband Mangal Singh (32) had shifted to a small room in Talab Chowk on Saturday after their shanty was damaged in the rain.
On Tuesday, Pradeep Singh, the son of their landlord was informed that all three children had fainted. "I live upstairs. When my mother Sudesh and I rushed to Beena's house, we found the children lying unconscious. With the help of a neighbour, I took them to Lal Bahadur Shastri hospital where the doctor's pronounced them dead on arrival," Pradeep Singh said.
Deputy commissioner of police (east) Pankaj Kumar Singh said the first autopsy report suggests that the children succumbed to health complications related to malnourishment and starvation. "A second opinion from the medical board, which conducted another autopsy, is still awaited. No police case has been registered so far. The bodies of the children were handed over to the mother today (Wednesday)," the DCP said.
The three children had died of starvation resulting from prolonged malnutrition, according to doctors from Lal Bahadur Shastri Hospital where the initial post-mortem was conducted.
"The primary cause of death was definitely starvation; the children might have had infections or diarrhoea but the underlying cause is severe malnutrition. The condition of the organs, according to the post-mortem report, showed that there was prolonged malnutrition," a senior doctor from the hospital, on condition of anonymity, said.
Pradeep said Beena and her family were brought to him by one of his tenants, a man who works as a helper at a roadside eatery nearby. "He told me that they lived in a slum and because of the heavy rain, they needed a better place to live. I allowed them to live for a few days until they found a better place. They were not in a condition to pay the rent," Pradeep said.
Speaking to Hindustan Times, Beena said her children died, but could not specify any reason.
Police also said the woman could not be questioned properly and has failed to help them establish the sequence of events.
"When we tried to ask her if she had fed the children properly, she did not have any satisfactory reply. She only nodded or said no. We have not been able to get details from her. She is also not aware of the whereabouts of her husband," a police officer probing the incident said.
The landlord said he felt that Beena was not mentally stable when he had allowed them to stay at his house. "She could not interact properly. She barely spoke to us. Her husband also came on Saturday when they shifted and since then, he has been away. We have not seen him return even after the children died," he said.