S Delhi: Robin Hood Army ensures 'no one goes hungry'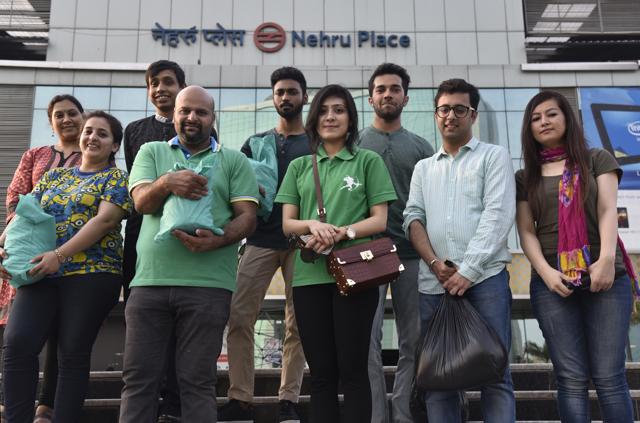 Published on May 19, 2016 07:15 PM IST
Every Sunday afternoon, the 'Robin Hoods' go around south Delhi restaurants asking for food. Before you get visions of green-clad vigilantes terrorising the good chefs, all what the group of youngsters does is collect leftover food from willing restaurants to distribute among the needy. The group manages to feed about 400 underprivileged people — those living in slums, under flyovers and orphanages.
This motley bunch calls itself the Robin Hood Army (RHA). The RHA has been operational since 2014, creating awareness about not wasting extra food. This group in south Delhi is active since December 2015. To increase its reach, RHA has also created a Facebook page through which people can inform where to collect surplus food from, for example, weddings and social gatherings.
The group picks a different location each week. Before leaving for food distribution, all members gather outside Nehru Place Metro station to decide the strategy for the day, they then divide into smaller groups and head out for distribution. "We want people to come forward and join this campaign so that no one goes hungry," said Aarushi Batra, a member of RHA.
Many restaurants have collaborated with the group to provide surplus food for distribution. Sometimes, if the amount of food is not enough, the RHA is given biscuits, snacks or soft drinks to ensure that every one gets food, said Aarushi. All the food that is donated is safe to eat and nutritious. "Even if we take food from parties or social gatherings we ensure it's safe and good for consumption," said Aqib, another member
"At present there are 20 people working with us and we aim to increase the number. More people will help us to convince even more restaurants to donate their excess food and help in this initiative," said Mehak Khajuria, a member of the group.
Close Story